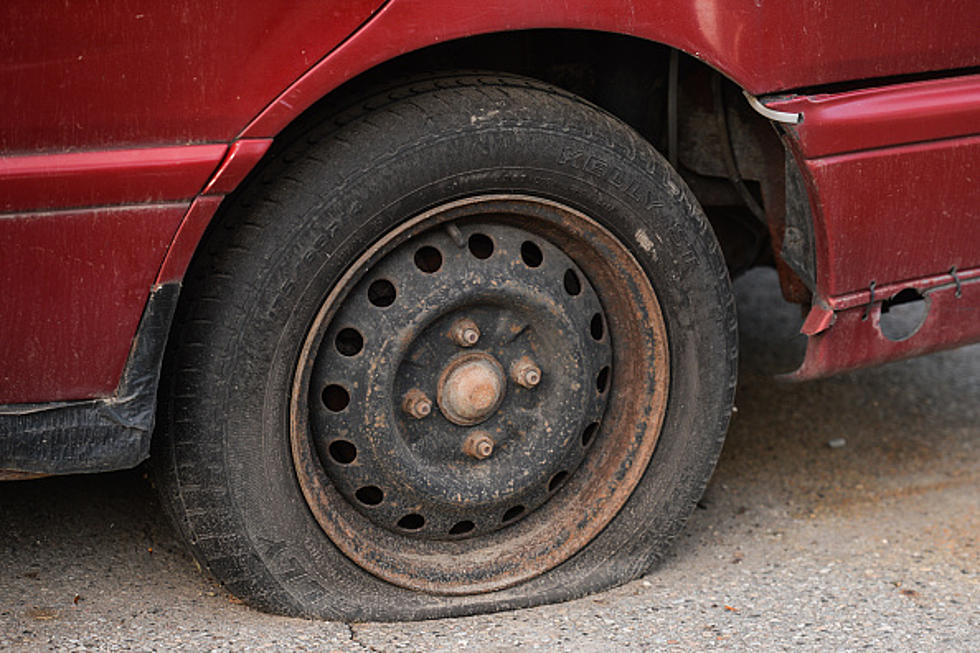 Make Sure You Have A Spare Tire In Niagara County
NurPhoto via Getty Images
As if we don't have enough to worry about these days. Now we can add tire slashers to the list. If you own a car in Niagara County, there is a warning from police.
Niagara Falls police are still trying to track down is responsible for slashing the tires of 18 vehicles. Some of the vehicles only had one tire flat, but others had multiple tires cut down.
If you have any information, contact the Niagara County Sheriff or the Niagara Falls Police.
Do you know how to change a flat tire? According to at least one study, 25% of Americans wouldn't be able to start if they had to.
Interestingly enough, 78% of Gen Xers and 77% of millennials say they can change a tire, compared to 71% of baby boomers and 70% of Gen Z.
It is not a tough job. It is just an annoyance! Plus, in many cases, messy. Most often, the spare tire and jack are buried under junk or other things in the car trunk. You have to move all of that clutter to get to the tire and then figure out how to put the jack together and finally figure out how it all works.
This might be a good time to check your spare and figure out how it all works. If not, maybe get a Triple A membership? Either way, if you drive, it is better to have a plan. Especially with the weather that we have here. It never fails that the tire will need to be changed at the worst time on the worst weather day.
The Best Third Films in Movie Trilogies
These movies achieved the difficult task of finishing a great trilogy in superb fashion.
Take a Tour: Taylor Swift's Childhood Home Is for Sale
Look inside Taylor Swift's Reading, Pa. childhood home where she allegedly wrote the songs "Love Story" and "Teardrops On My Guitar."
2022 CMT Music Awards Red Carpet - Best Dressed + More!
Photos from the 2022 CMT Music Awards red carpet find country music's biggest stars and hottest newcomers trading in formal attire for vibrant spring or summer fashions. Neon and purple were the most popular colors for country women on the CMT red carpet. See pictures of
Miranda Lambert,
Maren Morris
,
Thomas Rhett
,
Little Big Town
,
Kane Brown
and more, plus their spouses!