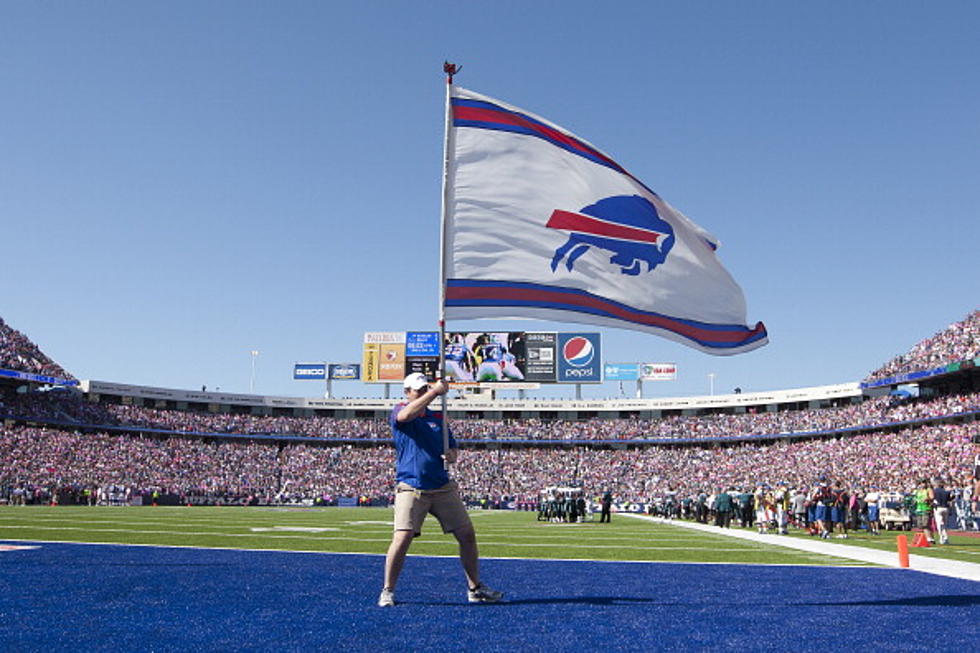 What If The Buffalo Bills Had A New Name?
Getty Images
We all know and love the Buffalo Bills here in Western New York, but what if like the Washington Football Team the Bills decided to come up with a new team name?
What would be the name you would think of? Based just on the team logo, a Tik Tok star decided to challenge his girlfriend to name NFL teams. When they came to the charging Buffalo logo the Bills used, she didn't guess the Bills. But she did come up with an amazing name for Buffalo's team.
According to the Buffalo Bill's website, the nickname "Bills" was picked by then-owner Ralph C. Wilson in honor of another football team that played in Buffalo years before the current Bills joined the AFL.
The first Bills organization, an All-America Football Conference team, came to town. Those Bills were originally named the Bisons, but owner James Breuil, who also owned Frontier Oil Company, wanted to go all in on the frontier theme for his Buffalo holdings. He renamed the football team the Buffalo Bills after the Pony Express rider after running a contest that offered a $500 prize for the winning entry.
What we do know is that the Buffalo Bills are not changing their name but it is always fun to ask the question what if? Plus Laser Buffalo Mafia just doesn't sound right.
Here Are The Buffalo Bills' Toughest Heartbreaking Losses
Here in Buffalo, we know what a heart-breaking loss means.
See Who Experts Think The Bills Will Draft In April
As we get ready to head into the NFL off-season, NFL experts across the country are giving their thoughts on who the Buffalo Bills will select in the NFL draft this April.
The Buffalo Bills Shouldn't Sign These 5 Free Agents
As the Buffalo Bills get ready to head into next season and try to win the AFC East for the third time in a row and the Super Bowl for the first time, there are some players we don't want to see at One Bills Drive.