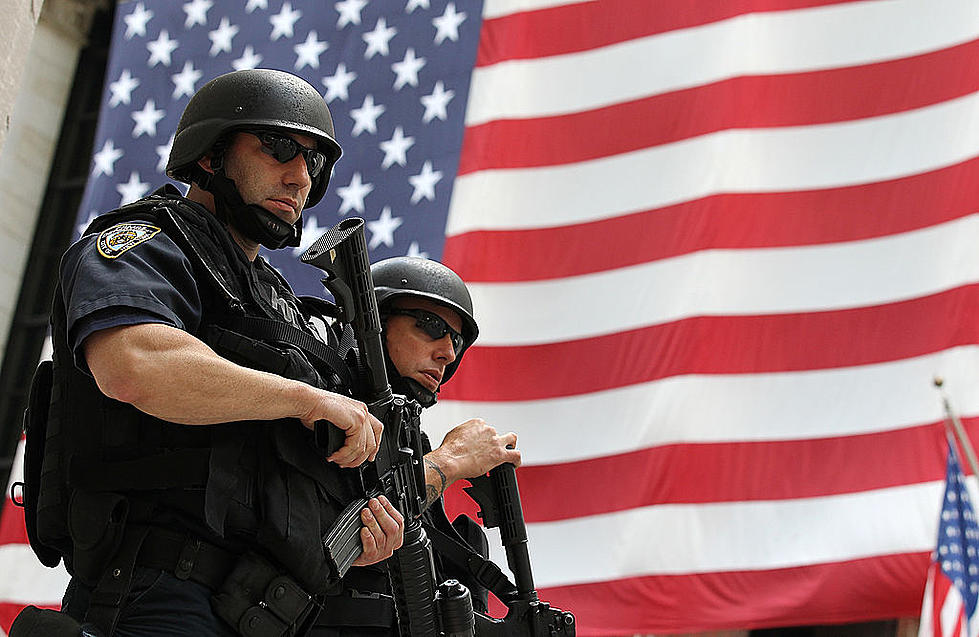 This New York City Is Among Safest In Nation
Getty Images
Thanks to its large and diverse population, the nation's 4th largest state is full of flavor. That melting pot of people brings all sorts of different combinations of people together to make our cities bright and vibrant.
All of the things that make our cities great hubs of activities and culture also bring with them a series of unique problems that smaller, more homogenous areas don't typically need to deal with, namely crime.
Just as diverse as New York State is, also are the ways that crime impacts each of these cities. The ways that each New York city deals with crime are also just as varied.
Recently, WalletHub released an updated list of how the 182 largest American cities compare against each other when it comes to crime and safety. The report uses data from various sources, including the 2020 US Census, US Bureau of Labor Statistics, Federal Bureau of Investigation, and others, to rank each city on 41 different data points.
When considering where the best place to live, how a city deals with crime is among the most important factors.
Out of the 182 largest cities in America, 4 New York cities landed on the list - so how do they rank?
What City In New York Ranked As Among The Safest In America
Of the four cities in the Empire State that landed on the ranking, we are perhaps most surprised by the city that ranks as the safest in New York.
Coming in as the 8th safest city in the country, Yonkers, New York, receives very high marks in the overall safety levels for its neighborhoods and people's homes. This is surprising news considering the fact that it's a direct neighbor to New York City, which ranked 137th out of 182.
New York City ranked pretty low in overage household and neighborhood safety and the number of financial crimes that occur.
However, as long as New York City ranked on this list, it's not the worst city in New York when it comes to crime.
Buffalo Is New York's Least Safe City
The Queen city of New York falls short again compared to its big brother New York City. While NYC ranks 137 out of the 182 largest cities in America, Buffalo comes one spot behind it in 138th place.
Buffalo is among the cities with the lowest risk for a natural disaster, which can contribute to crime, but that is where the good news stops. The 716 ranks near the bottom in the other categories that matter for determining how safe a city is.
The entire report is pretty interesting; you can read it here.
These 5 Counties Have The Highest Property Crime Rate In New York
Gallery Credit: Ed Nice
These 7 Prisons Are The Most Violent In New York State
New York released a
report
with the most recent number of violent assaults on inmates in state prisons. There were 134 inmate deaths noted in the report, although it doesn't break down the prisons where each death occurred or who caused them. Here's a look at some of the general violent incidents reported for 2020, which is the most recent data reported by the state. Compared to 10 years ago, inmate assaults have almost doubled. In 2011 there were 666 and in 2020 there were 1,205 reported. These numbers do not include inmate assaults on staff members. Overall, the number of unusual incidents includes things like assaults, deaths, accidents, sexual misconduct, and disruptive behavior.  According to the state,
"The number of unusual incidents has increased 132% from 5,980 in 2011 to 13,870 in 2020. These higher incident numbers were largely due to increases in assaults on incarcerated individuals (+81%), assaults on staff (+86%), contraband (+130%), disruptive behavior (+372%), and staff use of weapons (+1,035%)."
In 2020, 1,836 weapons used to cut or stab, including ice picks, razor blades, can lids and shanks were discovered in state prisons around New York.
Gallery Credit: Yasmin Young
EZ Loan Auto Sales 2023 Big Payoff
Every year, customers of EZ Loan Auto Sales in Western New York celebrate the year and vie for a chance to have the balance of their car loan paid in full. The 2023 Big Payoff event happened at Buffalo Riverworks, and attendees got to enjoy free food and drinks while watching the hometown football play in London, England.
Gallery Credit: Ed Nice