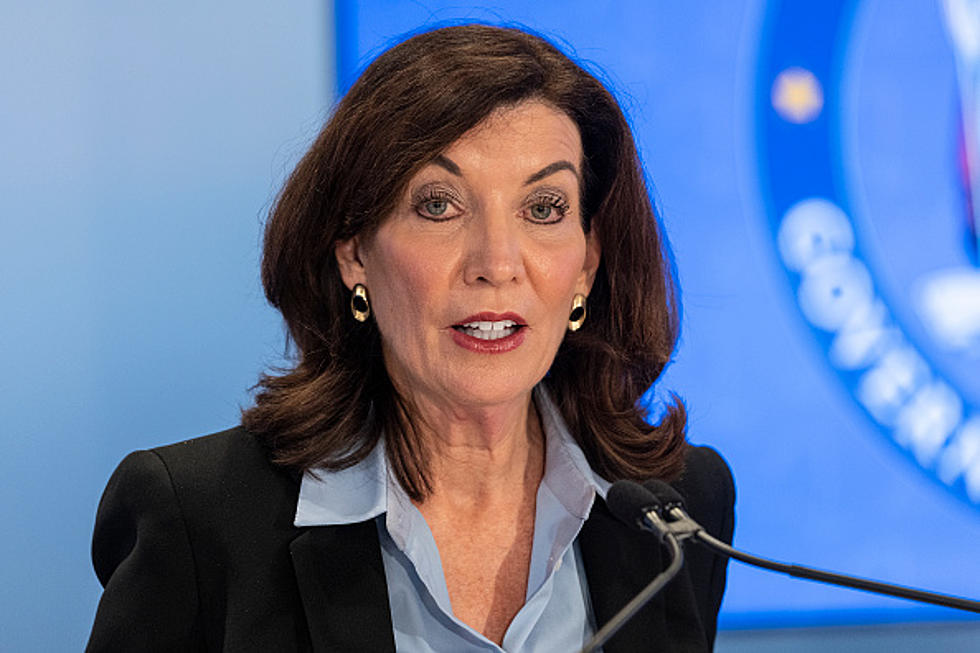 Will COVID Force A New York Shutdown Again?
Pacific Press/LightRocket via Ge
As of now, New York has no plans to shut down if the COVID cases surge this spring.
Even though the number of COVID-19 cases is rising statewide, Governor Hochul says she has no plans to shut the state down to try and prevent further spread of the illness. Last week, the state health department issued a warning about two omicron variants that have been connected to the recent increase in infections.
This is good news for everyone and especially for small business owners in New York State who suffered so much during the pandemic over the last two plus years. It became tough to understand exactly what the rules were day to day for those who own and business. More specifically, those who owned a restaurant had a tough time trying to manage the restrictions and mandates.
But with more people getting vaccinated and the better weather on the way, it seems like the worst may be behind us, for now. It is tough to say what the next few months will have in store for us.
We just got back from a road trip to the south. It was great to not have to worry about the COVID pandemic on the trip. Although we say a handful of people wearing masks, for the majority of the people, it was as if there was never a worry! Hopefully that vibe is here to stay and we can all look ahead to a strong future for New York.
Every Pick Made By Buffalo Bills GM Brandon Beane
Great Cafes + Coffee Shops in Lancaster, NY
Where is a good breakfast spot in Lancaster? Where is the best coffee spots in Lancaster, New York? There are some really neat spots that have been coming up in Lancaster.
Meet Dave Fields' Cat Stamp
Today is National Pet Day and if you are anything like me, you treat your pet(s) like one of the family.