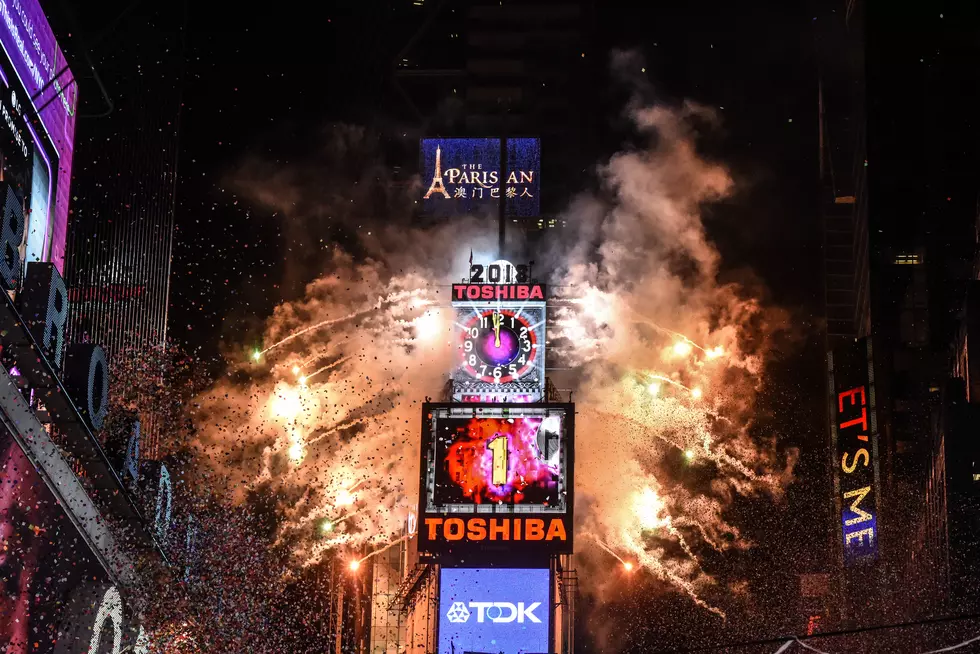 New York City Makes Times Square Ball Drop A Virtual Event
Stephanie Keith
If you're trying to plan ahead for New Years Eve this year, you can scratch New York City off your list of possible places to go.
I'm not sure that for our generation, there's ever been a year that almost everyone was ready to be done with like 2020. Sure, we've probably had some good things happen this year, but for most people, we are going to remember a worldwide pandemic, social unrest, and politics like we've never seen before.
This is a year to show to the door.  "I'm sorry 2020, but you have to go."  Maybe it's time to head eastbound and down to party in Times Square?  It's just a short drive.  Who isn't up for a short drive these days?  Road Trip!  You wouldn't even have to quarantine when you came back.
Not so fast...all those people!
"More than ever in these divided and fear-filled times, the world desperately needs to come together symbolically and virtually to celebrate the people and things we love and to look forward with a sense of renewal and new beginnings," -- Tim Tompkins, president of the Times Square Alliance, co-producer of the event
And he goes on to add that there will be other ways to participate virtually too:
"This year there will be significantly new and enhanced virtual, visual and digital offerings to complement whatever limited live entertainment or experiences – still in development – will take place in Times Square." - Tim Tompkins
So now the question is, "What will Buffalo do with their New Years Eve celebration?"  Every year we hold a ball drop here in Buffalo as well.  Normally when things like this happen in New York City, we follow here in Buffalo.  So we will wait to see what the determination is from our city officials.
READ MORE: 10 free apps to help you get fit in our new normal