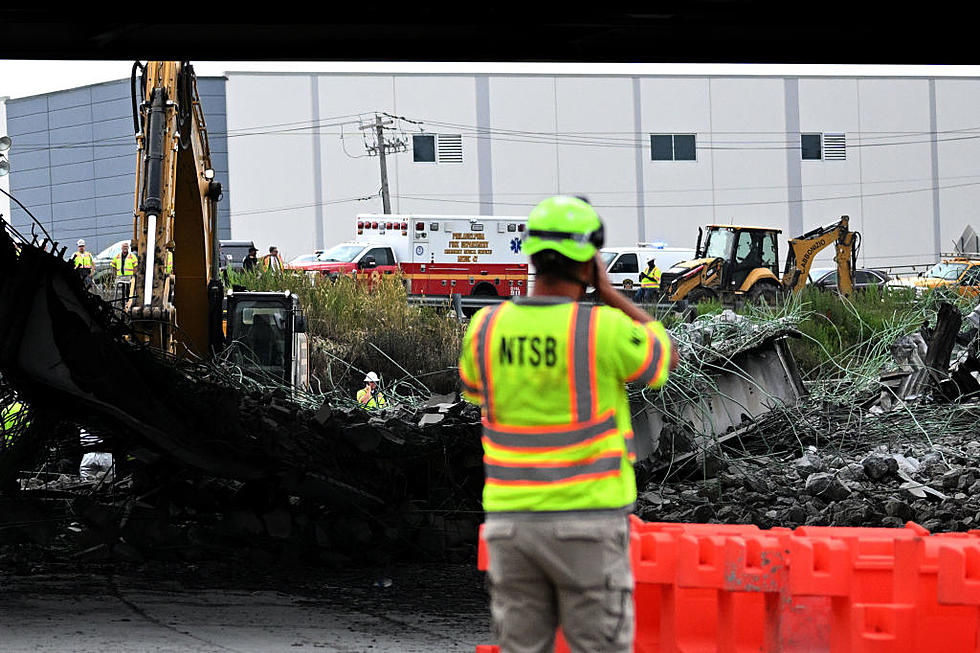 How Safe Are The Bridges In New York State
Getty Images
With more than 54,000 square miles of land area, New York is a fairly large state is the home to nearly 20 million people.
Within the states borders, there are more than 112 thousand miles of roads and at least 17,000 bridges across the Empire State.
It takes a lot of money and manpower to properly maintain that many roads and bridges and New York, like many other states, sometimes has a hard time keeping up.
Especially considering the tragedy that occurred on I-95 in Philadelphia, maybe we need to take another look at the condition of the bridges in New York?
What Happened On I-95 in Philadelphia?
Early in the morning on Sunday, June 11, 2023, an elevated section of Interstate 95 in the city of Philadelphia collapsed onto the ground below after a truck fire caused some significant damage to the bridge overpass.
According to a report from CBS News, the fire happened after a tanker truck crashed near the Cottman Avenue off-ramp. It's estimated that the tanker truck was carrying more than 8,000 gallons of gasoline when it crashed.
The extreme heat from the fire, coupled with the condition of the road, and the damage from the crash caused the bridge to collapse. So far, there is one person who was confirmed to have died from the road damage.
What's The Condition of New York's Bridges?
The crash that happened in Philadelphia could happen just about anywhere in America, and because accidents happen everyday, one of the best things we can do is ensure our bridges are in good condition.
Annually, the New York Department of Transportation releases a report of the condition of every bridge that is within New York's borders.
State bridge inspectors use the US Department of Transportation rating system with reporting the conditions of each bridge.
In the last dataset that was made available, a little more than 9% of the states bridges are considered structurally deficient. That equals a little more than 1,600 bridges across New York that are considered in poor condition or worse.
You can review the entire state bridge report, which lists details about each bridge in the state here.
13 Oldest Roads In New York State
Imagine taking a trip down one of 13 of the oldest roads in all of New York State. Where would you travel too?
Here's a look at 13 of the oldest roads in New York State, and when they were built:
5 Bridges You're Still Scared of in Western New York
As a kid, you were scared to drive over these bridges. As an adult deep down, you still are.