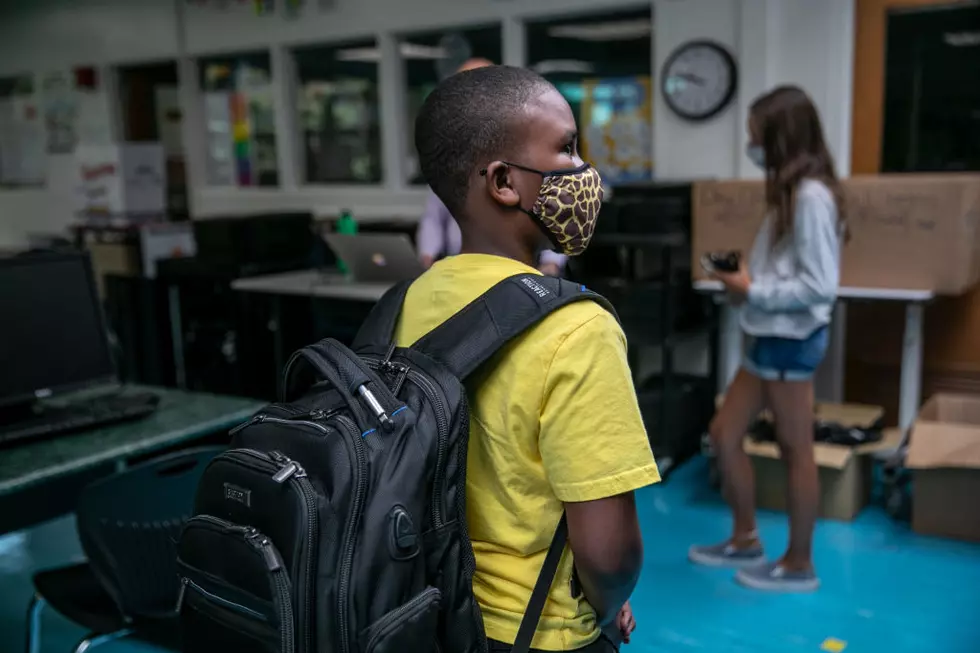 New Rules For Masks Wearing In Buffalo Schools
Getty Images
One of the many things we discuss as parents of school-aged children is, what will be the school district's decision on mask-wearing for the next school year. Like many parents, I have a child with special needs, and getting these children back to wearing a mask after they have not been wearing one all summer, will be a very hard thing to deal with.
According to wgrz.com, there is new guidance from the state giving superintendents the choice to make masks optional. Before now, it was required that all students and staff wear a mask when indoors. With this new guidance, that is the choice that some superintendents are taking.
Now that there are low rates of transmission of the COVID-19 virus, school districts are allowed to follow the policies that are consistent with the guidance that was available during the interim period for child care and, day camps. Also, daily reporting of the COVID-19 report card is no longer needed as well. Summer schools can still follow the current  Center for Disease Control and Prevention Operational Strategy for grades k-12.
This is great information to hear, especially for parents that have concerns about how this school year is going to unfold as it relates to wearing a mask. The only concern I would have is now that COVID-19 reporting is no longer required, if someone is sick, how will we keep track of it. I know that the majority of students and staff will be vaccinated by that time, but that aspect should still be considered.
LOOK: Answers to 30 common COVID-19 vaccine questions
While much is still unknown about the coronavirus and the future, what is known is that the currently available vaccines have gone through all three trial phases and are
safe and effective
. It will be necessary for as many Americans as possible to be vaccinated in order to finally return to some level of pre-pandemic normalcy, and hopefully these 30 answers provided here will help readers get vaccinated as soon they are able.
Here are some tips for self-care during the pandemic:
.