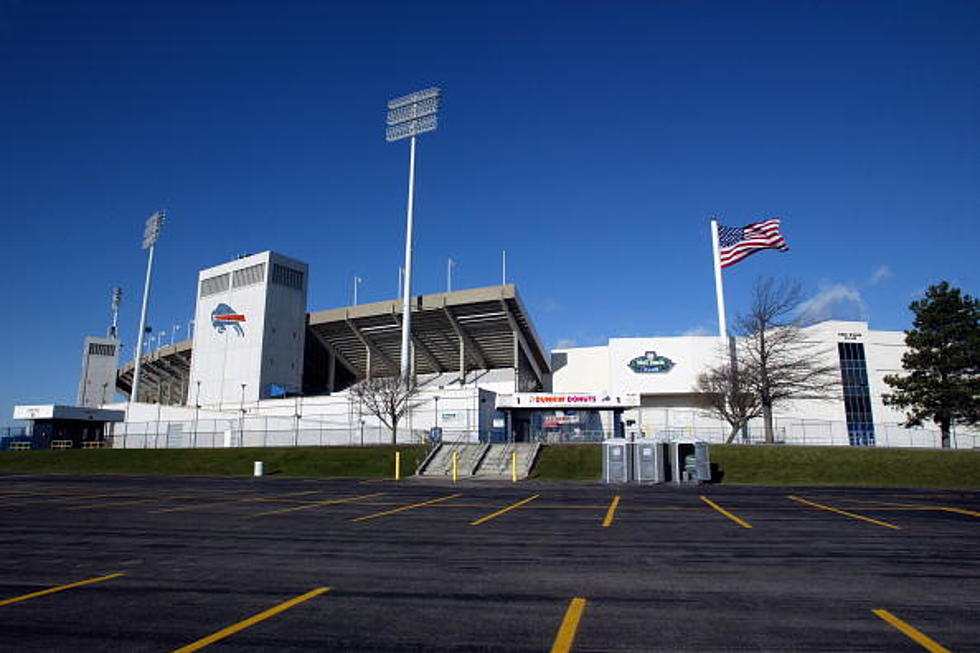 Sounds Like a New Buffalo Bills Stadium Agreement Is Close
Rick Stewart / Getty Images
It's been one of the most popular topics in Buffalo since June of 2021: the potential new stadium for the Buffalo Bills.
Back in August, the AP first reported that the Bills proposed a $1.4 billion, open-air stadium which would be located adjacent from Highmark Stadium's current location in Orchard Park.
Earlier this winter, as negotiations were ongoing, New York Gov. Kathy Hochul said that the Pegulas' preference was an open-air stadium in Orchard Park and sounded like the state would be on-board with that preference. This after the City of Buffalo was looked at as a potential location.
On Monday, Tim Graham of The Athletic reported that a Bills new stadium agreement was close.
The original deadline to get a deal reached was New Year's Eve (Dec. 31st), and while that deadline has come and gone, there have not been many updates on the negotiations between the Bills, county and state, and that leads Graham to believe the sides are close.
The NFL owners' meetings begins on March 27th, which make that a good reason to get a deal reached before then.
On Tuesday, Erie County Executive Mark Poloncarz told WKBW that hopefully, they will have something to announce soon and that when the deal is reached, they will share it with the public.
It certainly sounds like an agreement will be reached in the coming days. That's the sense you get from Poloncarz's soundbite there, along with the reporting done by Tim Graham.
Chances are, it's an open-air stadium which will be in Orchard Park, which has been the Bills' preference all along.
Predicting The Buffalo Bills 2022 Schedule
Here's a very early guess on what the 2022 Buffalo Bills schedule will look like.
Tom Brady Was Intercepted By These Buffalo Bills [LIST]
Tom Brady officially called it quits. He is a list of every Buffalo Bills player who intercepted him during his Hall of Fame career.
CHECK IT OUT: 100 sports records and the stories behind them