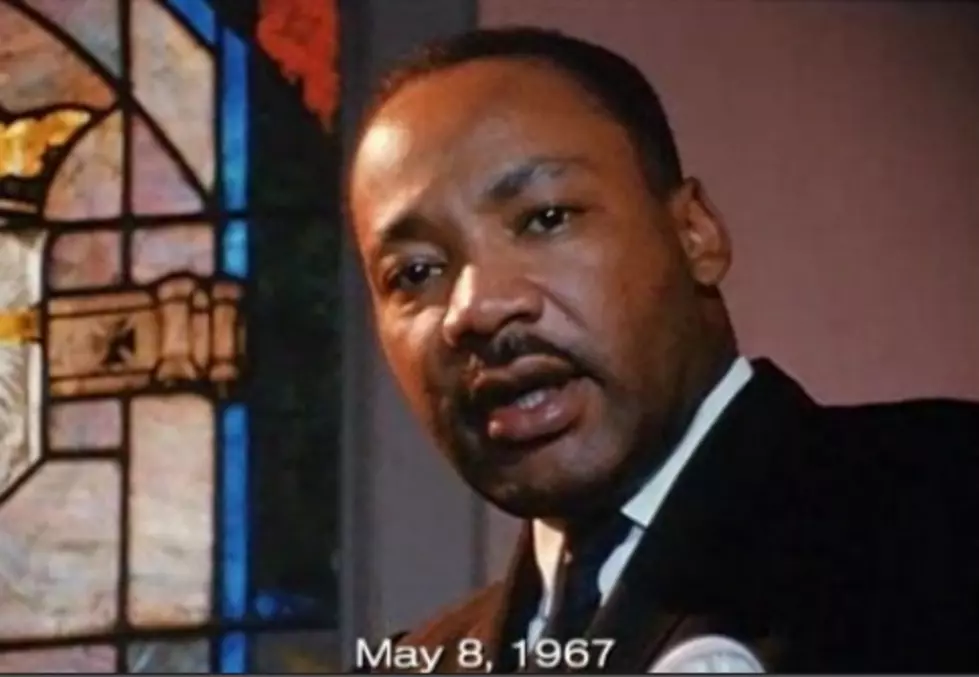 MLK: "My Dream Is Now A Nightmare" [VIDEO]
NBC
On Wednesday August 28th we celebrate the 50th Anniversary of the March on Washington and Martin Luther King's "I Have A Dream" speech. Find out about local Buffalo events and listen to Dr. King say his dream is now a nightmare in this rare color television interview.
The Coalition of Black Trade Unionists (CBTU) various labor, religion and community groups will to bring the community together at 5pm at the MLK Park in Buffalo as a local celebration of this historic anniversary.
Meanwhile in Washington DC President Obama, President Clinton and President Carter will speak at the "Let Freedom Ring" ceremony at Lincoln Park in Washington DC.
But 50 years later,  King's dream has become a nightmare! He talks about how much things have changed and how much they will stay the same in this rare 1967 interview.