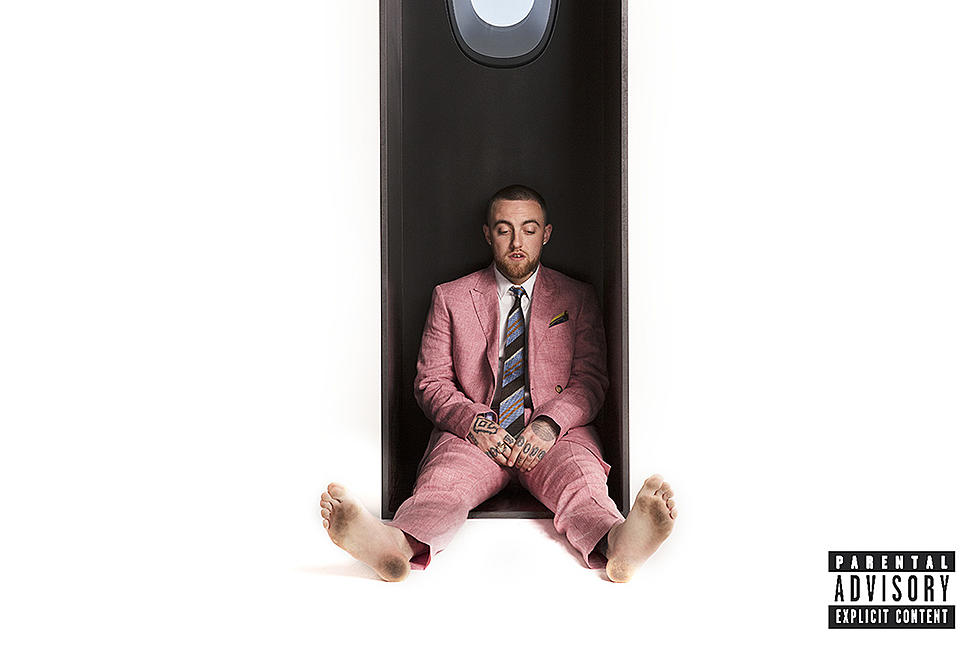 Mac Miller Shares 'Swimming' Album Tracklist and "Self Care" Video
Warner Bros. Records
The 13-track album features the newly released song, "Self Care," as well as the previously released song, "Small Worlds." As of right now, the project appears to include no guest appearances.
As for the "Self Care" video, the claustrophobic Christian Weber-directed visuals find Mac Miller waking up in a wooden coffin as he tries to force his way out. After lighting up a cigarette, the rapper begins to carve a hole in the box with a pocket knife. Mac eventually makes it out of the box, revealing he's buried under a pile of dirt. 2018 XXL Freshman J.I.D is listed as a co-writer on the song, as is Blood Orange's Devonté Hynes.
The song is a melancholy one that finds Mac Miller rapping about a lost love. I"t's feeling like you hot enough to melt/Can't trust no one, can't even trust yourself/And I love you, I don't love nobody else," he spits.
Miller also shared the artwork for his upcoming album. The minimalist cover features a barefoot Mac Miller sitting on the floor while sporting a pink suit. The Pittsburgh rapper shows off his dirty feet as he sits in front of what appears to be a door with a small glimpse of the sky in the background.
Check out the Swimming tracklist, as well as the "Self Care" video below. Pre-order Mac Miller's Swimming here ahead of its Aug. 3 release date.
Mac Miller's Swimming Album Tracklist
1. "Come Back To Earth"
2. "Hurt Feelings"
3. "What's The Use?"
4. "Perfecto"
5. "Self Care"
6. "Wings"
7. "Ladders"
8. "Small Worlds"
9. "Conversation Pt. 1"
10. "Dunno"
11. "Jet Fuel"
12. "2009"
13. "So It Goes"
See New Music Releases for July 2018