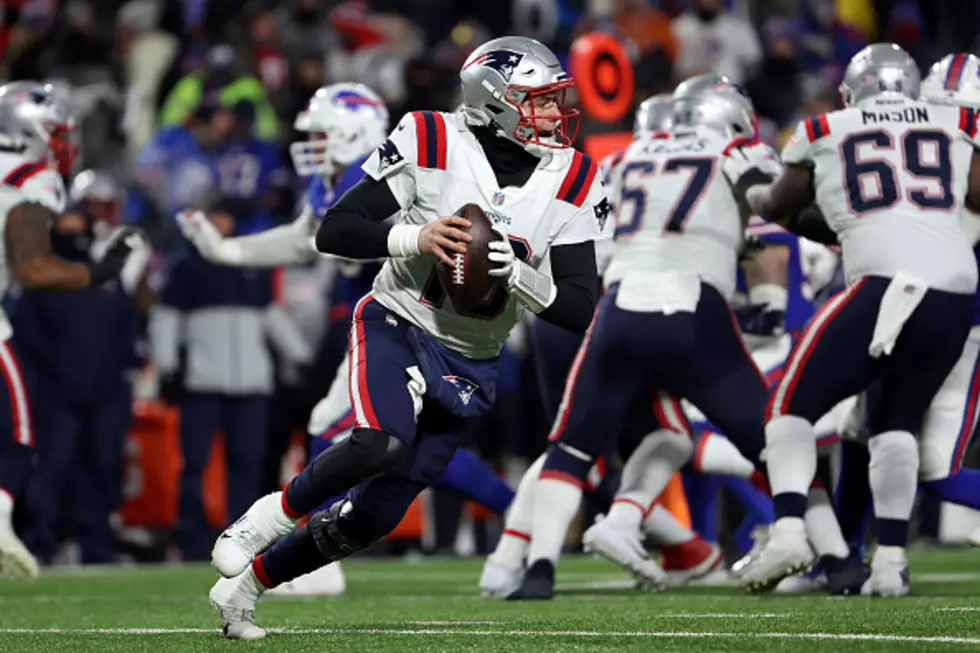 Bills Fans Livid That Mac Jones is Ahead of Von Miller in Top 100
Getty Images
The Buffalo Bills are just three and a half weeks away from their week 1 matchup against the Los Angeles Rams on Thursday Night Football.
The entire NFL is now midst of the preseason, and the Bills kept their preseason win streak alive with a 27-24 comeback win over the Indianapolis Colts on Saturday; the Bills have not lost a preseason game since 2018.
One of the things the NFL likes to do every summer, before the regular season begins, is countdown the NFL Top 100.
The NFL Top 100 is the top 100 players in the NFL for that current season, as voted on by current players. It's become an annual tradition that fans and players look forward to every year.
The NFL Network counted down players 100 through 51 on Sunday night and the biggest piece of controversy came at number 85.
New England Patriots quarterback Mac Jones was named the 85th best player in the NFL, which was a bit of a surprise, given that he has only completed his rookie season and many would not even list Jones in the top 10 quarterbacks in the league.
What made Bills fans more upset is that star edge rusher Von Miller came in at number 93...eight spots lower than Jones.
Mac Jones was also ahead of the likes of CeeDee Lamb, Marshon Lattimore, Denzel Ward and Kyle Pitts.
This is voted on by the players and it's always hard to rank all positions, but Mac Jones ahead of Miller, Lattimore, Lamb, Ward and Pitts? I don't know about that...
Bills fans are hoping to see Josh Allen, Stefon Diggs and Jordan Poyer in the top 50 and in the case Allen, could be in the top 5. He was number 10 in 2021.
Top 10 Receivers In Buffalo Bills History
The Bills have had some amazing wideouts. Here are the Top 10 based on reception yards in Bills history.
Top 10 Running Back In Buffalo Bills History
As we get ready for another season of Buffalo Bills football, check out the Top 10 running backis in Bills history.
TACKLE THESE: Check Out the Best Uniforms In Each NFL Team's History