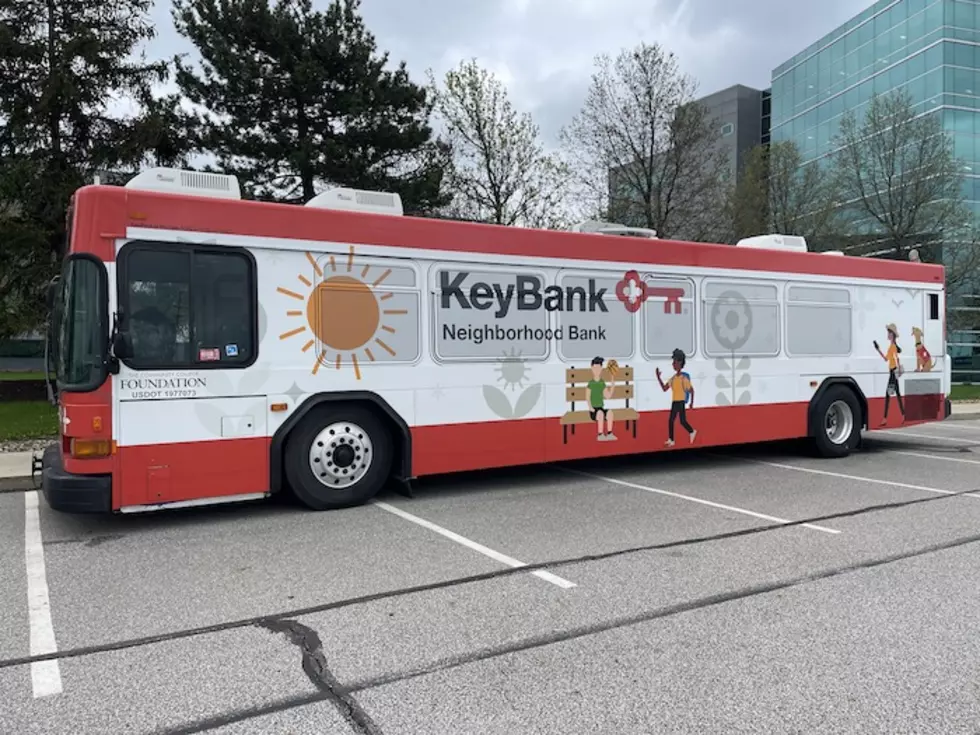 How KeyBank's New KeyBus Initiative Is Making Banking More Accessible
KeyBank
Roughly 7.1 million households across the U.S. are unbanked, meaning that no one in the household has a checking or savings account at a bank, according to a 2019 FDIC survey. Without access to basic financial services, these families lack the ability to do simple things such as make a purchase using a debit card or have their paycheck deposited directly into a safe, secure account.
KeyBank, one of the nation's largest banks, has taken notice of the fact that underserved neighborhoods are disproportionately affected by economic inequality, which is why they've launched initiative after initiative to help increase banking access to low-to-moderate income communities.
Their latest initiative, the KeyBus, is a big bus with a simple message: no matter where you are with your finances, KeyBank has so many ways to help you take the next step. Whether you need an account to make it easy to manage your money or tools that simplify saving, you can do it with great resources, useful advice, and all the information you need to make decisions that work for you.
If you happen to see the KeyBus in your community, climb aboard and enjoy its many features — the same ones that you might find in KeyBank's neighborhood branches such as computers for you to use, a TV, and a sound system. Plus, you'll have an opportunity to learn about these things from a local, experienced KeyBank teammate:
How to budget and prioritize day-to-day expenses
Tips and options to build credit
How to open a KeyBank account and take advantage of popular features such as no minimum balance and secure online/mobile banking with mobile check deposit
And any other questions you might have
KeyBank understands everyone's financial situation is different and they're here to help. 
The KeyBus will be on the road all summer long, so be sure to keep an eye out for it in your community! Learn more about the KeyBus and other KeyBank services by clicking here.