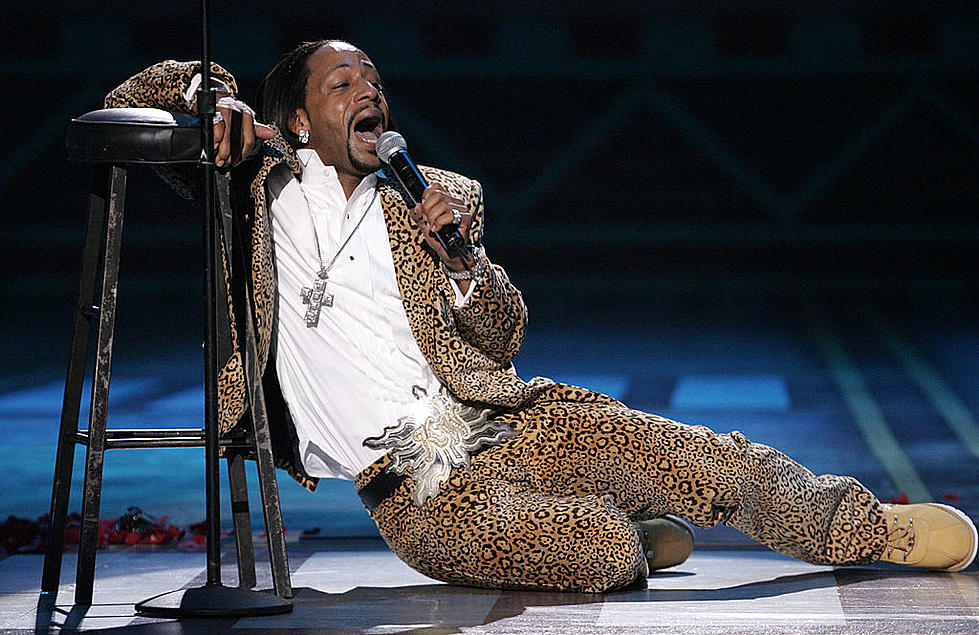 Buffalo, Get Ready For Katt Williams
Getty Images
The world-famous comedian and actor who's been in the entertainment space for more than 30 years is on the way to the 716 to put on a show that is sure to put a smile on a few faces.
Micah Williams, who is better known by his stage name Katt Williams is bringing his Dark Matter Tour to the Key Bank Center in downtown Buffalo and he's bringing with him a few other comedians for a night of fun and laughs in New York State's 2nd largest city.
Who Is Katt Williams?
Born in Cincinnati, Ohio, Katt Williams got his start in the early 1990s while touring nationally as a comic. By the late 90s, Katt was well-established as a comedian and was well on his way to being a sought-after actor as well.
Over his career, Katt has appeared in several movies and television shows including Friday After Next, Norbit, Scary Movie 5, NYPD Blue, The Boondocks, Black-ish. and more.
Williams has even appeared in video games and has released music as a rapper with The Game and Cam'ron. His 2009 album It's Pimpin' Pimpin ranked #5 on the Billboard US Heat music chart.
The Dark Matter Tour Is Coming To Buffalo
Katt's latest tour is on the road now and on the way to Western New York. The Dark Matter Tour, produced by North American Entertainment Group, has been crisscrossing the country and is stopping in Buffalo on Saturday, October 7, 2023.
Doors to the show at the Key Bank Center open at 7 p.m. and will also feature comedians Red Grant, Tommy Davidson, Mark Curry, Tacarra Williams, and Pretty Ricki.
Tickets to the show are available now at the Key Bank Box Office or online via Ticketmaster.
Why You Should Never Wear White In Buffalo, New York
Never, ever wear white in Buffalo. Here's why.
2023's Best Places To Work In Buffalo, New York
Forbes has ranked these the top employers in Western New York.