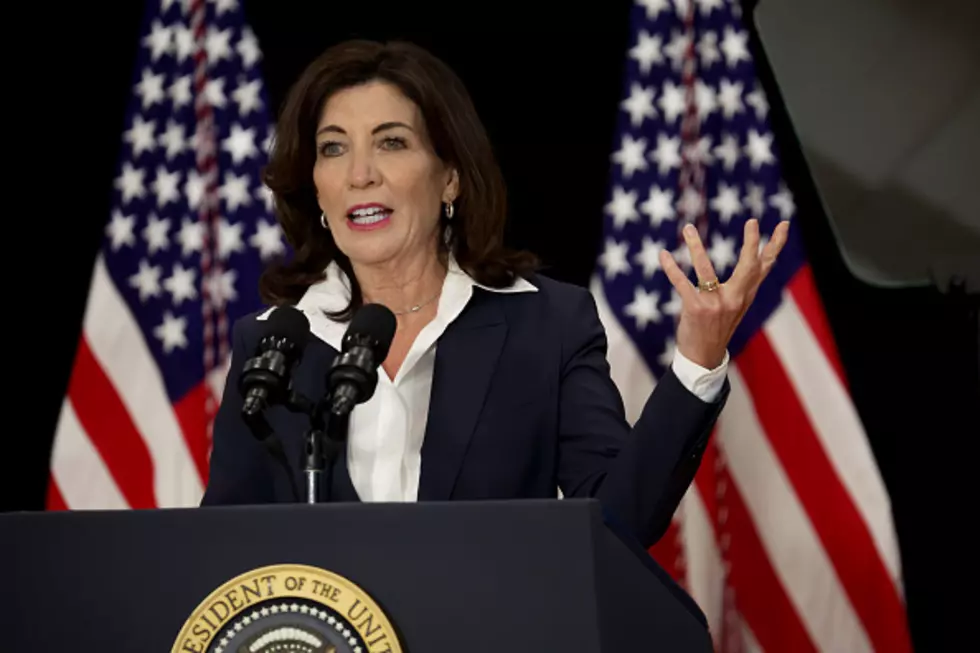 Kathy Hochul Makes Announcement on New York Driver's Licenses
Getty Images
The Memorial Day Weekend is upon us, but New York Governor Kathy Hochul made an important announcement on Friday, regarding a new feature for New York State licenses.
While this change has been talked about for a while, it became official on Friday.
Hochul announced on her official Twitter handle that there's an expected change in gender status on driver's license in New York.
Hochul says New York residents can now choose gender "X" on their sex marker when getting their driver's license.
Gov. Hochul says that the change is a historic moment in New York's fight to be more inclusive and just.
WGRZ reports that the change will go into effect on Friday, June 24th and will also be an option on both learner permit's and non-driver's ID cards.
Hochul also said this week on her social media handle that she will fight to raise the minimum age to purchase a firearm from 18 to 21 in the State of New York; this after the mass shooting tragedies that have taken place this month in both Buffalo, NY and Uvalde, TX.
Hochul says that she will work with the legislature to change the law and raise the age from 18 to 21 in the State of New York.
See the 11 Worst Places To Live In NY [RANKED]
Money Inc. has ranked the worst places to live in the Empire State based on crime, employment opportunities, local schools, and access to recreation. Here we will feature the 11 worst on the list, including one of our beloved Capital Region cities. Which is not a well-deserved honor!
These Are The 10 Most Stolen Vehicles in New York State
READ ON: See the States Where People Live the Longest
Read on to learn the average life expectancy in each state.