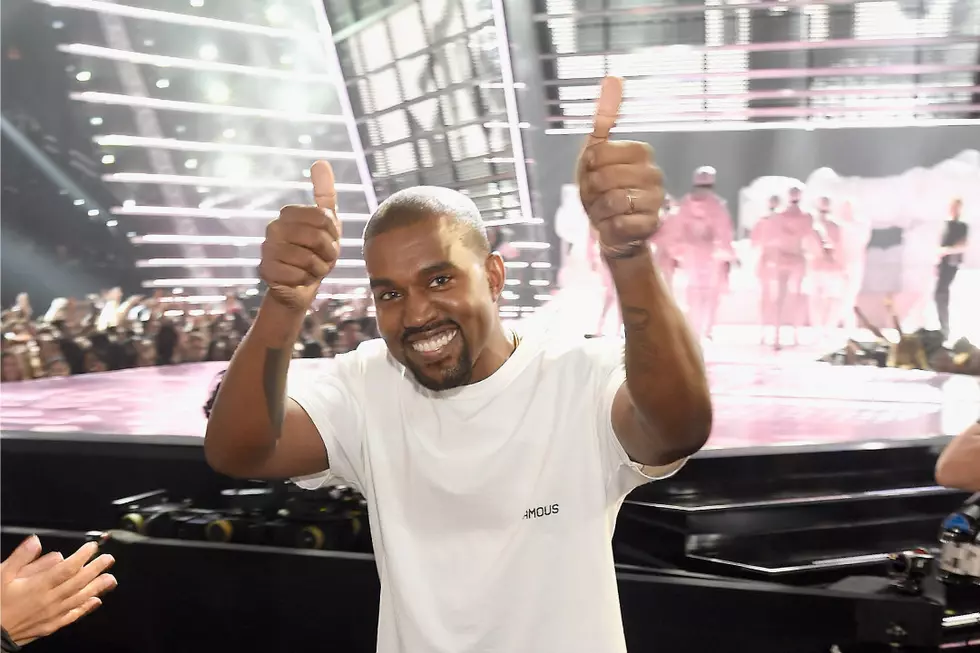 Kanye West Returns to Twitter, Confirms Jesus Is King Album Release Date
Kevin Mazur, Getty Images
West returned to Twitter for the first time since New Year's Day to share the good news in the wee hours on Monday (Oct. 21). "'JESUS IS KING' OCT 25th," he tweeted along with a photo of a blue vinyl record that sports the title of the LP.
West has previously teased Oct. 25 as the target date for the release of his new album, after failing to put it out on the original release date of Sept. 27, leaving fans pissed. In the days since the pump fake, he continued to promote the project via his traveling Sunday Service events.
As previously reported, we almost didn't get this album at all because Kanye almost quit rap. According to 'Ye's pastor, Adam Tyson, Yeezy was at a crossroads a few months back and contemplated quitting rap saying it was of the Devil.
"One time, [Kanye] told me that he wasn't going to rap," Tyson revealed during a recent podcast interview. "I said, 'Why not?' He said, 'That's the devil's music.' I said, 'Hey, man. Rap is a genre. You can rap for God.' I think he was already thinking about it a little bit, but I definitely said, 'Hey, bro. I think you need to use your talents that God's given you and use that platform for God.'"
See the 25 Longest-Charting Hip-Hop Albums in Billboard 200 History