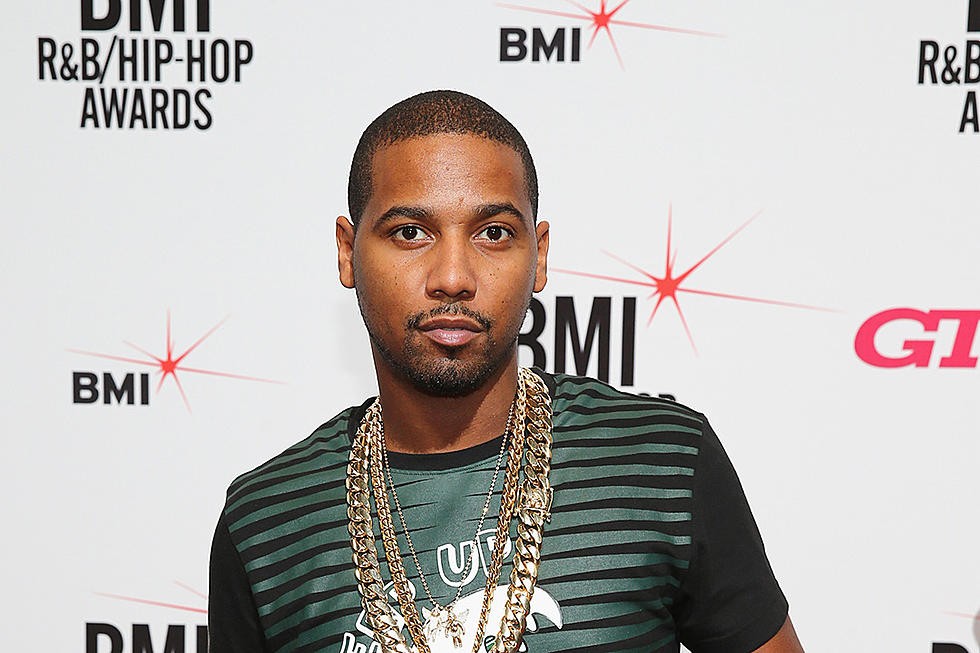 Congrats: Juelz Santana and Kimbella got married
Neilson Barnard, Getty Images
Juelz Santana made an honest woman out of Kimbella yesterday! The couple finally tied the knot! Check out the videos and pictures!
The couple, who have been together for years, finally got married, ahead of Juelz going to prison for having a gun at the Newark Airport. The wedding was star-studded, with Lil Kim, Remy Ma, Papoose, Jim Jones, Maino, Joe Budden and others. The wedding will surely be featured on the latest season of Love & Hip Hop New York. I am happy they finally made it official, Kim's been holding him down through all of the ups and downs!
They have two kids, Juelz Santana James, who is 8-year-old and a daughter, 6-year-old Bella Monroe James. Juelz proposed to Kim in November, ahead of his prison sentence. Back in December, Juelz was sentenced to 27 months for having a loaded gun in his luggage at the Newark International Airport, according to USA Today. He fled and later claimed that he didn't realize there was a gun in his bags. He said he ran because of the prescription pills he had.
When he proposed, Juelz told the audience:
"This my lady. She's been rocking with me for a long, long time. She stuck it out with a n***a through the ups and downs. I love you, baby. You're my queen and I want to do this in front of everybody right here."
Here's the rock Kim showed off, right after Juelz proposed
Here are some other articles you might enjoy!
Listen to Yasmin Young weekdays from 2 - 6 pm inside the "2 To 6 Takeover" on The People's Station 93.7 WBLK!!