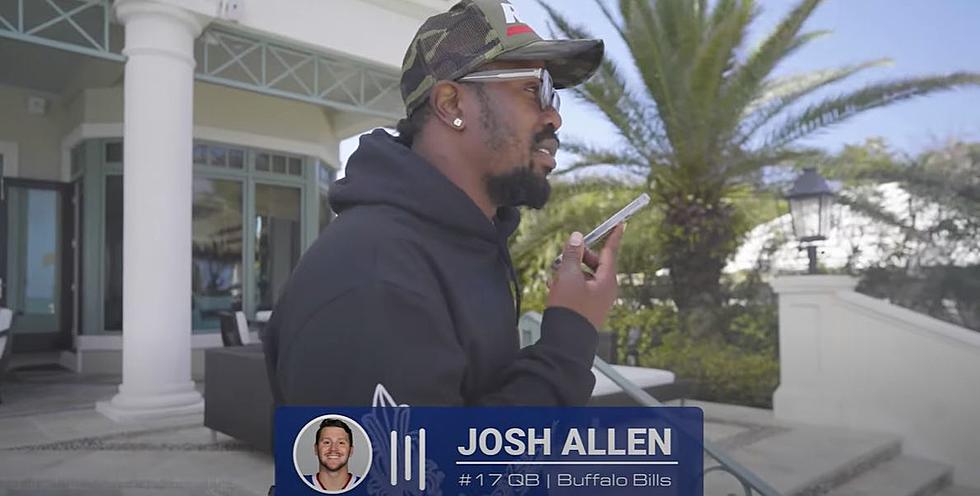 Josh Allen Talks With Von Miller Before He Agrees to Sign With Bills
Credit: Von Miller YouTube
NFL free agency was crazy in 2022. Normally, it's crazy, but the first week of NFL free agency this year saw an amazing number of high profile players switching places. Russell Wilson to Denver, Dashaun Watson to Cleveland, Randy Gregory to Denver, Allen Robinson to the LAR, and so on.
Von Miller might have been the biggest free agent signing of any team, signing a 6-year $120 million contract with $51 million guaranteed with the Buffalo Bills.
Miller represents the missing piece of a team who is ready to win the Super Bowl in the fall of 2022. The Bills are Super Bowl favorites and have been trying to get an elite pass rusher since 2020. They finally have one.
Von Miller posted a vlog about the 24-48 hours of him making his decision. It came down to the Bills and the Rams, which is where Miller played in 2021.
Miller had help with his decision from his agent and his dad, but he also talked with Bills quarterback Josh Allen the day before he agreed to sign with the Bills.
"I'd love to play with you and if you got any questions, my phones open," said Allen.

 

"God bless to you and your decision. I'm excited if we can get ya," added Allen.

 

"I'm excited to man, you're a creature bro," said Miller.

 

"It's about winning Super Bowls for me fam. If things work out, I'd love to be a part of it too with y'all''," added Miller.
You can skip to the 5:50 mark of the video for Allen and Miller's exchange.
When Miller landed in Miami and talked with his dad and agent again, he decided on the Bills. The money sure had something to do with it, but going to a team who is the AFC favorite and Super Bowl favorite, plus a chance to win a Super Bowl with three different franchises, which no player in NFL history has ever done, also was a big part.
It's cool to see the behind the scenes of stuff like this. It's easy to forget these professional athletes are human just like you or me. They're making important career and life decisions and have to do so quickly.
The Bills have the best roster in the NFL.
Predicting The Buffalo Bills 2022 Schedule
Here's a very early guess on what the 2022 Buffalo Bills schedule will look like.
Tom Brady Was Intercepted By These Buffalo Bills [LIST]
Tom Brady officially called it quits. He is a list of every Buffalo Bills player who intercepted him during his Hall of Fame career.
CHECK IT OUT: 100 sports records and the stories behind them