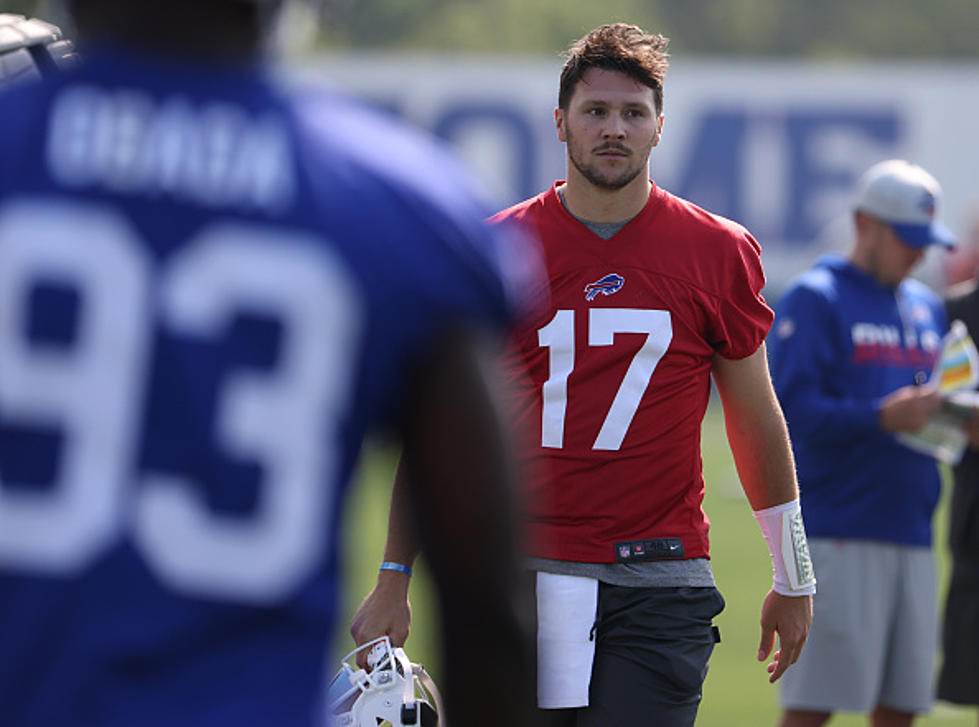 WATCH: Josh Allen Throws Up Every Single Week
Getty Images
You have to listen to this. Josh Allen admitted that he throws up before every single game when he is playing for the Buffalo Bills. The best part is that it doesn't even seem like it is a secret as someone submitted the question specifically to be asked to Josh Allen ahead of Capital One's The Match on Wednesday.
Tom Brady and Aaron Rodgers took on Josh Allen and his on-field football rival, Kansas City Chiefs quarterback Patrick Mahomes. Unfortunately, our boy didn't play the best and the young duo lost The Match, but the fact that we have OUR quarterback in such a high-profile event says a lot already. Plus, either way it was really fun.
Before they teed off, J.J. Watt of the Arizona Cardinals was hosting a little bit of a question and answer session and had one question from a fan that was specially for Josh Allen:
JJ WATT: Josh is it true you throw up before every game and if so, will you do it today?
JOSH ALLEN: I do throw up before every game. 
JJ WATT: Can you throw up right now?
JOSH ALLEN: When I start thinking about it I get a little queasy. 
Allen went on to explain that he doesn't even eat on game days for the most part. If it is a typical 1 pm game, he will not eat anything all day before the game. The only thing he will have is an energy drink. If the game is later in the night he explains that he may have A LITTLE breakfast. Take a look at the clip below:
Buy Jack Eichel Buffalo Home For Sale
29 Ojibwa Cir, Buffalo, NY 14202
Lancaster Landlord Finds Messages Written All Over Apartment
You Can't Legally Buy Booze In Any Of These 7 Towns In New York State