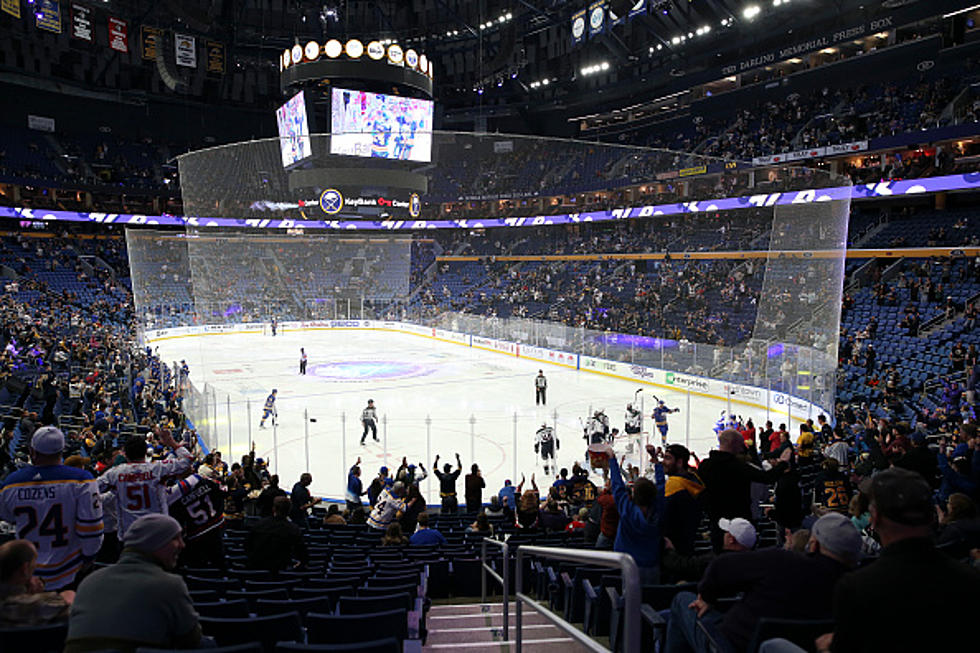 Josh Allen Gets Roaring Ovation at Sabres Game
Getty Images
The NFL season and playoffs have been done for over two months, but don't tell that to Bills fans in Buffalo. As far as we're concerned, there is no off-season in regards to the Bills.
The Buffalo Sabres have just a handful of games remaining in the regular season and while the team is not going to make the playoffs this season, it's been an eventful year.
The Sabres finally look like they're playing as a team, Rick Jeanneret is being celebrated in his final season calling games, and a certain Bills quarterback is attending a game against the rival, Philadelphia Flyers.
Josh Allen and his girlfriend Brittany are at the Sabres game tonight and Josh got a roaring ovation when he was announced during the first period.
They even played The Shout Song!
Josh rocking a hoodie is a vibe. Comfortable and fashionable at the same time.
I remember meeting Jim Kelly at a Sabres game years ago (early 2000s?) and that stuck with me my entire life. Anyone who gets to meet Josh Allen at that young age I'm sure will have the same feelings of meeting a sports idol.
Josh made a TMZ article this past week, so he's gotten extremely famous in and out of Western New York. It's so cool to see. All that's left now is winning the Super Bowl…
Buffalonians Would Hate To See Josh Allen Endorse These Companies
11 Pictures of Why We Love Josh Allen
CHECK IT OUT: 100 sports records and the stories behind them