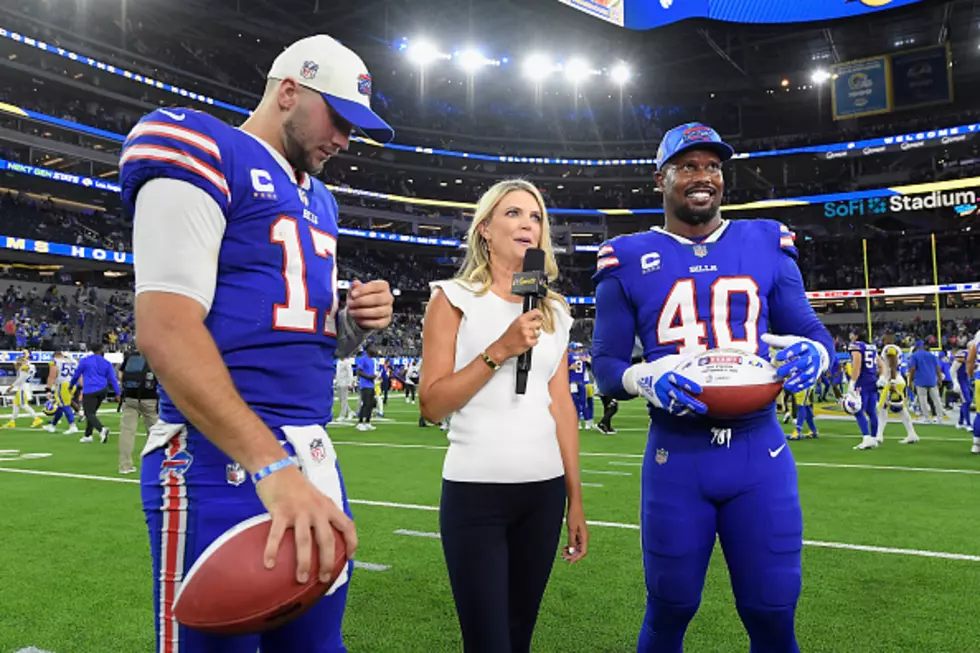 Josh Allen To Promote His Heritage This Weekend
Getty Images
Josh Allen is the man holding the flag for Buffalo, New York right now. Not even just for the Buffalo Bills, but for all of Western New York. This guy is more than just football. He gets what it means to be from Buffalo, New York.
He's building a brand new house here in the area.
He knows that it's blue cheese and ranch.
He always references Blue Light.
And most importantly, after every interview, he knows you end on two words before you leave. Those words are...'Go Bills'.
This weekend you might learn a little bit more about our favorite quarterback of all time, too. It started last week. Players throughout the National Football League will wear another flag on the back of their helmets next to the American Flag. You will see flags like Canadian, Poland, Italian, Japan, Korea, Brazil and so many more.
The point of putting the stickers on the back of their helmets is to represent their heritage. What nationalities is Josh Allen? What's Josh Allen's heritage? We will have to look out for which flag he puts on the back of his helmet on Sunday when the Buffalo Bills host the Pittsburgh Steelers at Highmark Stadium.
The Buffalo Bills are taking on the Pittsburgh Steelers on Sunday. The kickoff to the game is 1 PM. Steelers head coach, Mike Tomlin was asked in the press conference: 'How do you limit Josh Allen's playmaking ability if you're an opposing defense?'
Here was his answer:
Best Free Agents Signed By The Buffalo Bills
The Buffalo Bills are gearing up for a run at the Super Bowl next season and some big-time free agents are already reaching out to the Bills looking to join the team. Check out some of the best free agents the Bills have signed in the past.
Four Bills Players Who Could Leave Buffalo in 2023/2024
Four players that Buffalo Bills general manager Brandon Beane will have to make decisions on.