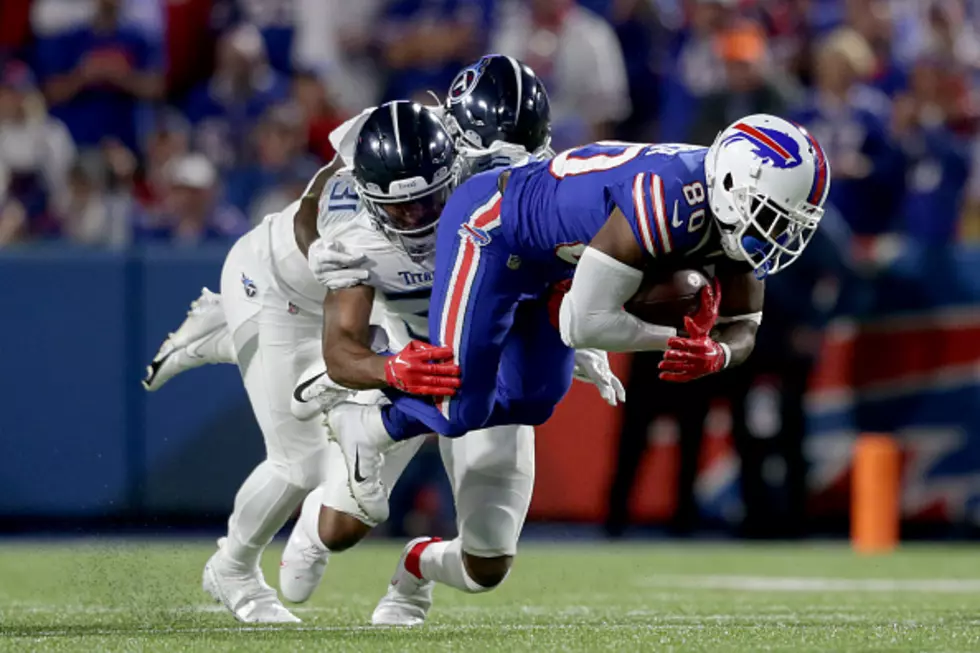 The Buffalo Bills Lose Key Offensive Player to a Broken Ankle
Getty Images
The Buffalo Bills have gotten through the past two-plus seasons very fortunate when it comes to injuries.
Other than Tre'Davious White, the Bills didn't suffer a major injury in 2021 and it helped them grow into arguably the best team in the NFL by the postseason come January.
The story is far different this season.
The Bills have lost quite a few players to both short-term and lost-term injuries over the course of the first four weeks of the 2022 regular season, including safety Micah Hyde and tackle Tommy Doyle -- both of whom are out for the season. Hyde with a neck injury and Doyle with a torn ACL.
On Monday, the Bills lost another key player for a long period of time, this one on offense.
According to Ian Rapoport of The NFL Network, Bills wide receiver suffered a broken ankle in Sunday's game at Baltimore and will be out indefinitely.
There is currently no exact timetable on when Crowder could return.
The Bills also don't have Jake Kumerow, who is week-to-week with a high ankle sprain and Isaiah McKenzie left the game on Sunday with a head injury.
That means this Sunday, the Bills will only have Stefon Diggs, Gabe Davis and Khalil Shakir for healthy active roster receivers. They can elevate guys like Isaiah Hodgins and Tanner Gentry, but more than likely, they will need to sign a free agent wide out to help them in October and November.
Odell Beckham Jr. could be an option but he's still rehabbing from ACL surgery in February. Based on ACL reconstruction timelines, OBJ likely wouldn't be ready to return until November at the earliest.
Best Free Agents Signed By The Buffalo Bills
The Buffalo Bills are gearing up for a run at the Super Bowl next season and some big-time free agents are already reaching out to the Bills looking to join the team. Check out some of the best free agents the Bills have signed in the past.
22 Famous Buffalo Sports Phrases Every Die-Hard Bills and Sabres Fan Knows
Being a sports fan in Buffalo is sometimes like knowing a different language. Here are 22 of our favorite Buffalo sports phrases you already know if you're a huge fan! And if you're new here, here's how to catch up.
The Top 40 Pizza Places in Western New York
The best pizza spots in Buffalo!