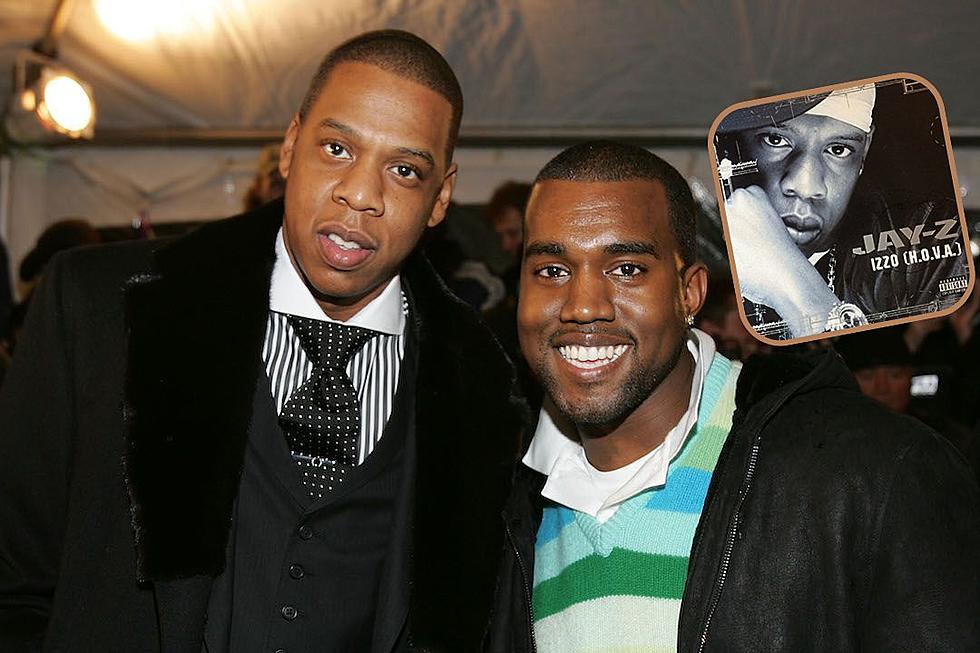 Jay-Z Releases His Classic Song 'Izzo (H.O.V.A.)' – Today in Hip-Hop
Frank Micelotta/Getty Images/Roc-A-Fella/Def Jam
XXL celebrates 50 years of hip-hop with this moment:
Aug. 21, 2001: On this day in 2001, Jay-Z dropped the anthemic single "Izzo (H.O.V.A.)," which served as the kick-off track from his classic album, The Blueprint. The song was produced by Kanye West, an up-and-coming beatmaker at the time, and remains one of Jay's most famous hits in his expansive music catalog.
The story of Jay-Z's "Izzo (H.O.V.A.)" actually begins with the beat's original owner: Cam'ron. In a 2016 interview with DJ Whoo Kid, the Dipset leader revealed that he bought the beat from Kanye first, and then the Chicago rapper-producer gave it to Jay-Z without his knowledge.
"[Kanye West] was shopping beats and I was on Epic when he sold the ['Izzo'] beat to me," Killa Cam recalled to Whoo Kid. "[After] he sold the beat to me, he gave it to Hov. I heard the song on the radio two weeks later. I was like, this dude here, he's wild."
Cam and Kanye resolved their differences over the beat dispute. In exchange, Ye gave Cam the "Down and Out" beat for his Come Home With Me album free of charge. Interestingly, Kyambo "Hip Hop" Joshua, who was managing Kanye at the time, revealed that the "Izzo" beat was originally intended for Ghostface Killah, but he passed on it.
"Izzo (H.O.V.A.)" is a bouncy track that prominently samples Jackson 5's classic 1969 song "I Want You Back" and includes Kanye's booming kick drums and orchestral strings. On the song, Jay-Z recalls his past as a street hustler, salutes the Marcy Housing projects he grew up in and takes pride in himself for being an industry maneuverer in a "room full of vultures."
"Izzo" and "H.O.V.A." are both nicknames for Jay-Z, which are short for Jehovah. The Grammy Award-winning artist once explained that the nickname "Hova" was given to him by his team for his mastery of rapping without writing down his lyrics. "[My people would] be like, 'That's just like a gift.' So, they start calling me Jay-Hova," he told MTV News. "I didn't want to offend people, by saying I was Jehovah, I'm God or anything like that. I know way better than that."
The gold-selling "Izzo (H.O.V.A.)" peaked at No. 8 on the Billboard Hot 100 chart, making it Jay-Z's first solo top-10 hit. Meanwhile, The Blueprint was certified triple platinum by the Recording Industry Association of America on April 7, 2023.
Watch Jay-Z's Video for "Izzo (H.O.V.A.)" Below
Listen to Jay-Z and Linkin Park's "Izzo/In The End" Song Below
Watch Kanye West Detail the Making of Jay-Z's Song "Izzo (H.O.V.A.)" Below
See Rappers' Projects That Pay Homage to Jay-Z's The Blueprint Album
Nicki Minaj, Gucci Mane and more.