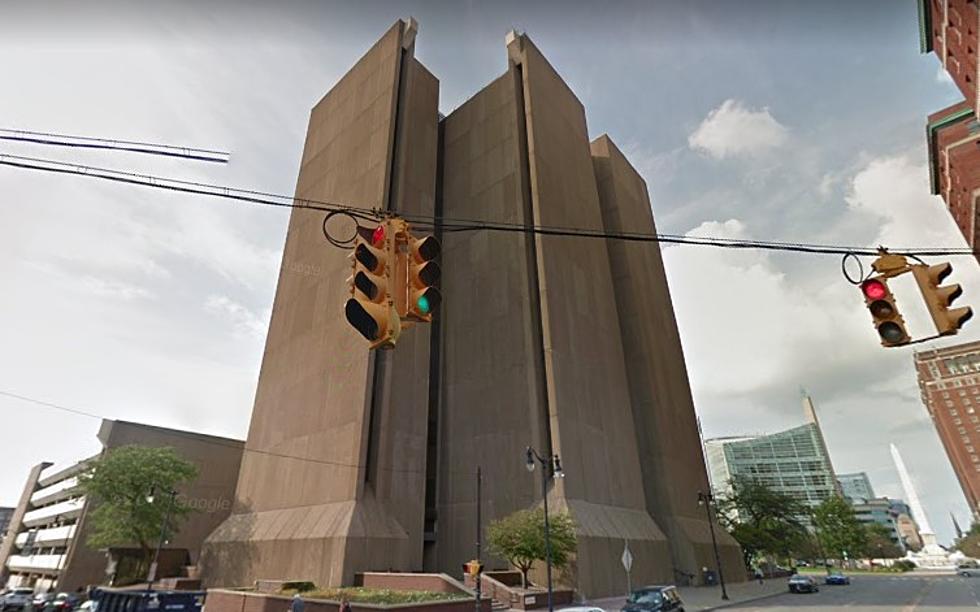 Erie County To Spend $2.5 Million To Combine Holding Center And Jail
Google Maps
Erie County plans to spend $2.5 million to combine and update the correctional facility and holding center. The news is celebrated by Erie County Sheriff John Garcia, according to WIVB. The new combined facility will be located in the City of Buffalo. Currently, the Erie County Correctional Facility is located at 11581 Walden Avenue in Alden. The Holding Center is located in downtown Buffalo at 40 Delaware Avenue in Buffalo.
The Erie County Holding Center in Buffalo, New York is a pre-trial, maximum security detention facility that serves Erie County. Capable of housing 680 inmates, it is the second largest detention facility in New York State outside of New York City. Inmate "Over-flow" is housed at the Holding Center Annex at the Erie County Correctional Facility in Alden, New York.
During his State of The County address on Thursday, April 13, 2023, Erie County Executive Mark Poloncarz said that $2.5 million has been allocated for the purchase of the new site, as well as to cover engineering and architectural work to bring the site to modern standards. Sheriff Garcia told Channel 4,
Finally, we're going to step into the 21st century from the 1930s. Both jails are going to be shut down and we're going to have one jail. No more duplication of services, no more waste on two jails, and cut back on some costs for staff. So, the taxpayers are going to recoup the cost of this facility in, I would say, about ten years.
Garica says that combining the two facilities could save taxpayers money. A reduction in staff may save around $17 million per year. The loss of jobs is sure to raise concerns amongst correctional officers.
The project in its entirety is expected to cost around $200 million. Poloncarz said that state and federal grants should help offset the cost to taxpayers. The initial $2.5 million is headed to the legislature for approval. Apparently, the idea of purchasing the Buffalo Grand Hotel for the new combined facility has been discussed among government officials. However, Harry Stinson, the owner of the hotel told WIVB he had no knowledge of plans.
7 Jails In New York State That Have The Most People Locked Up
Top 5 Worst, Most Problematic Prisons in New York