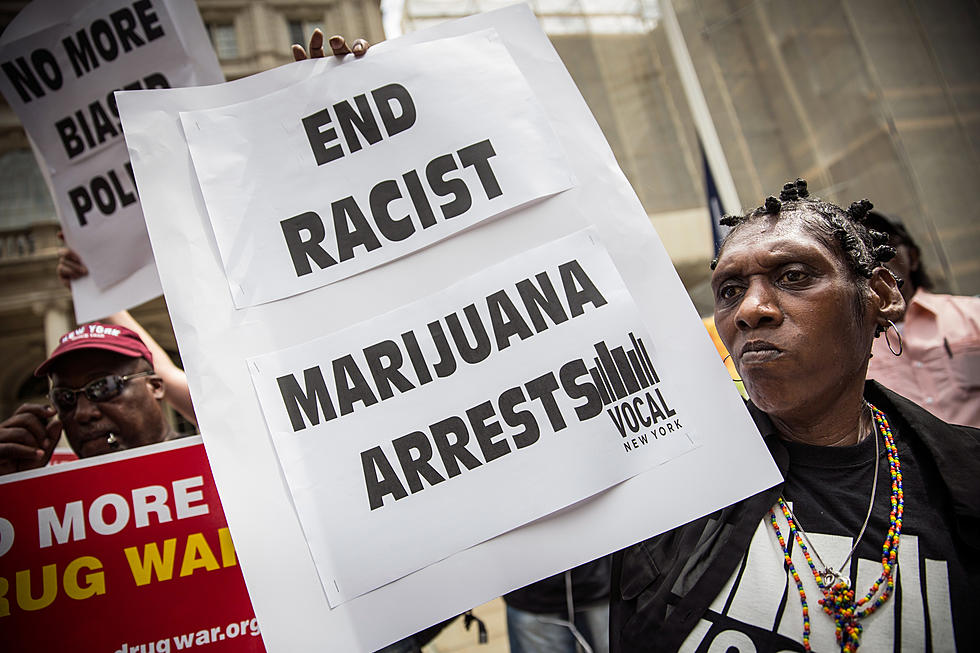 How To Get Your New York Low-Level Marijuana Conviction Expunged
Andrew Burton / Getty Images
Now that New York State Governor Andrew Cuomo has signed the new Marijuana Regulation and Taxation Act, which was passed by the Legislature earlier this week, the recreational possession and use of marijuana is now legal in New York. The law has made quite a few changes to the various laws that regulate marijuana in New York, chief among those is removing the criminal penalties for having, using, and growing small quantities of the drug.
This new law has been debated for a while because there has been a big push among advocates to ensure that people who have been arrested and convicted for having and/or using small quantities of marijuana are given some sort of legal relief. Many people throughout New York have been arrested and convicted of low-level marijuana-related offenses that have left them with a criminal record. Some estimates say that, just in Buffalo alone, more than 5,000 people have these convictions on their record. This new law, paired with the 2019 Marijuana Expungement Act, now creates a pathway to have these low-level offenses expunged, and have the official records destroyed.
Expungement means that the arrest, the court case and the decision on the charges are treated as if they never happened. This means that these charges:

will not show up on a criminal history record search or your RAP sheet.
can't be used against you to deny you housing, student loans, or a job.
can't be found by law enforcement.
don't have to be listed on a job or school application that asks if you've been convicted of or arrested for that crime
So, what do you need to do if you have been convicted of 1st Degree Unlawful Possession of Marihuana in the 1st Degree NYSPL 221.10 or 2nd Degree Unlawful Possession of Marihuana NYSPL 221.05?
Nothing. You don't need to do anything at all. These new laws automatically expunge these crimes from your records.
Expungement is automatic. You don't have to do anything. The court system, DCJS, police, District Attorneys and law enforcement agencies will be notified. You don't get a notice when this happens. But it will happen without you doing anything.
-New York State Courts Website
Even though New York State has expunged these crimes from people's records, Now, this does not apply to all marijuana offenses, just the low-level charges that are described above. The possession of large quantities of Marijuana and the illegal distribution of it are still illegal in New York.
If you have questions about all of this or need help requesting the official records be destroyed, New York State Assembly Member Crystal Peoples-Stokes is hosting a series of clinics to answer questions. We have all the information you need about those clinics right here.
LOOK: Here Are the 25 Best Places to Live in New York State
Stacker
compiled a list of the best places to live in New York using data from
Niche
. Niche ranks places to live based on a variety of factors including cost of living, schools, health care, recreation, and weather. Cities, suburbs, and towns were included. Listings and images are from
realtor.com
.
On the list, there's a robust mix of offerings from great schools and nightlife to high walkability and public parks. Some areas have enjoyed rapid growth thanks to new businesses moving to the area, while others offer glimpses into area history with well-preserved architecture and museums. Keep reading to see if your hometown made the list.
8 of the Most Dangerous Drugs
READ ON: See the States Where People Live the Longest
Read on to learn the average life expectancy in each state.
9 Must See Public Art Street Murals in Buffalo
12 Secrets You Know If You're From Buffalo