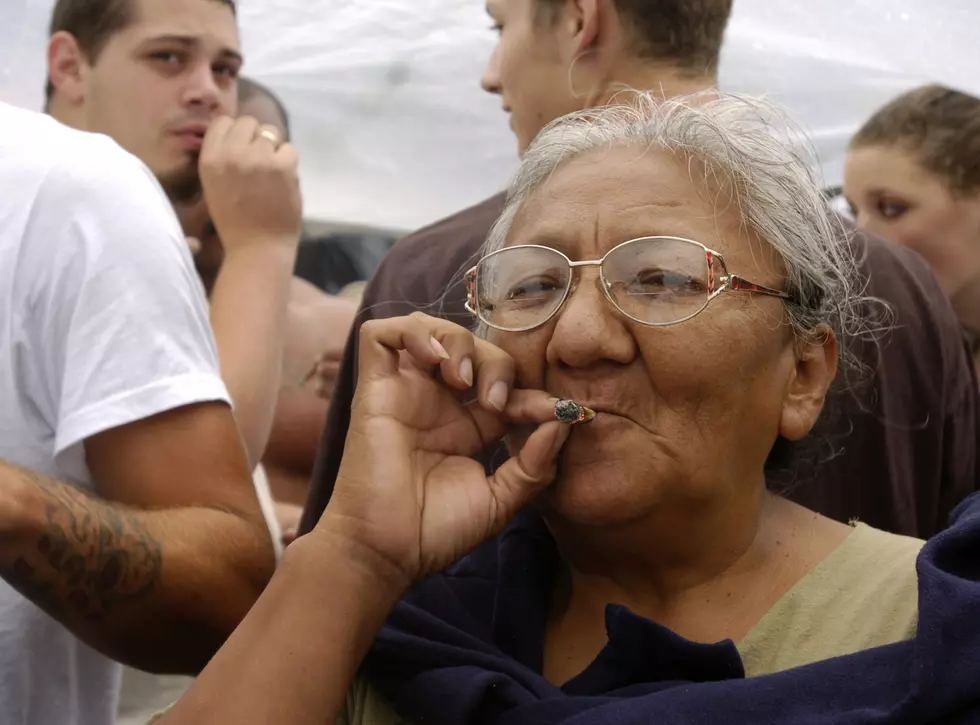 New York Lawmakers Legalize Recreational Marijuana
Getty Images
This weekend, New York lawmakers voted to legalize recreational marijuana in the state. According to WIVB, the lawmakers came to the decision late Saturday, March 27, 2021. New York Governor Andrew Cuomo's administration estimates that legalizing cannabis can bring about $350 million into the state annually. New York's budget has been hard-hit by the COVID-19 pandemic, so the state has been looking at ways to make up some of the shortfalls.
New York Senator Liz Krueger, who sponsored the bill and is the Chair of the Senate's finance committee told WIVB,
"My goal in carrying this legislation has always been to end the racially disparate enforcement of marijuana prohibition that has taken such a toll on communities of color across our state, and to use the economic windfall of legalization to help heal and repair those same communities."
In addition to the annual tax revenue, Governo Cuomo estimates that the legalization will create 30,000 to 60,000 jobs.
Taxes collected from adult-use marijuana would be distributed as follows:
40 percent would go to education
40 percent would go to the community grants reinvestment fund
20 percent would go to the drug treatment and public education fund
The Bill establishes The Office of Cannabis Management, which would operate under the New York State Liquor Authority. The Bill also aims to ensure that women and minorities, who have suffered many legal ramifications from marijuana previously being illegal, are involved in the establishment of the new recreational industry. According to Gov. Cuomo's website,
A social and economic equity program would facilitate individuals disproportionally impacted by cannabis enforcement, including creating a goal of 50% of licenses to go to a minority or woman owned business enterprise, or distressed farmers or service-disabled veterans to encourage participation in the industry.
Governor Cuomo spoke on the effect that marijuana arrests have had on "minority" communities,
"For generations, too many New Yorkers have been unfairly penalized for the use and sale of adult-use cannabis, arbitrarily arrested and jailed with harsh mandatory minimum sentences. After years of tireless advocacy and extraordinarily hard work, that time is coming to an end in New York State. Legalizing adult-use cannabis isn't just about creating a new market that will provide jobs and benefit the economy -- it's also about justice for long-marginalized communities and ensuring those who've been unfairly penalized in the past will now get a chance to benefit. I look forward to signing this legislation into law."
People, especially African-American men, who have fines or serving jail or prison time due solely to marijuana-related arrests need to be released, in my opinion.
8 of the Most Dangerous Drugs
READ ON: See the States Where People Live the Longest
Read on to learn the average life expectancy in each state.