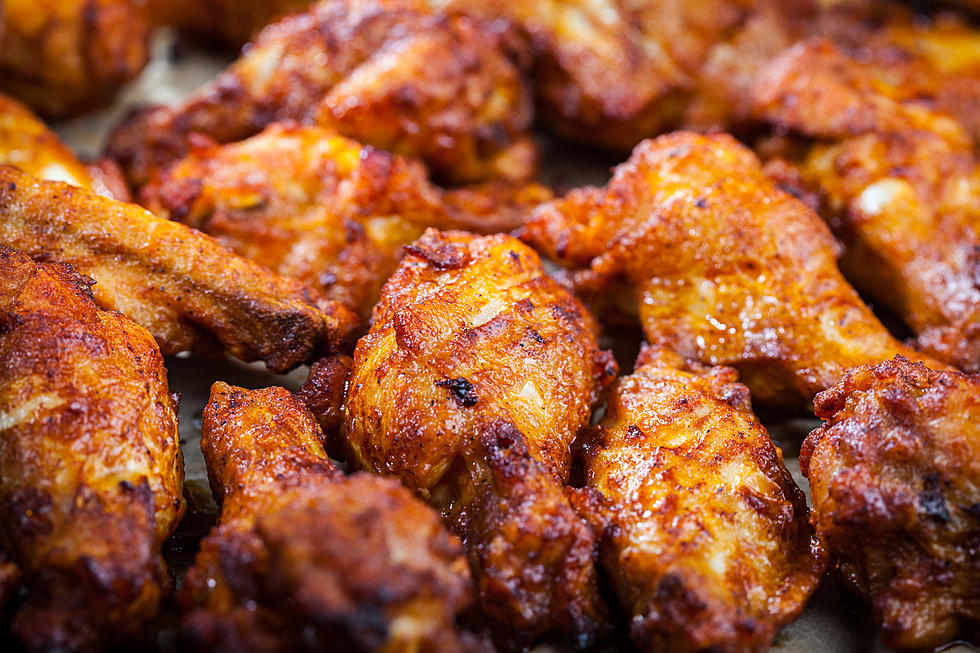 How Many Wings Will Buffalo Devour This Weekend At Wing Fest?
brebca
The National Buffalo Wing Festival is this weekend, and they're going to have tons of wings…literally. 
One of the first things that people think about when they think Buffalo is wings.  It's hard not to.  The words have been married together for years, and this weekend, we're about to show the world why.
It's finally time for the National Buffalo Wing Festival at Highmark Stadium and they've got literally tons of wings getting ready to be devoured.  20 tons if we're being exact.  For a festival this big, they're going to need them.  They've got 21 restaurants that will be providing wings at Highmark Stadium and while a bunch of your favorite Buffalo restaurants will be there to represent, it won't be just Buffalo. They've got restaurants from all over the country. Some flavors, you've probably never even tried….like a garlic alfredo wing from Wyoming!
It hasn't been easy to secure that amount of wings in the middle of what is a very real global chicken wing shortage.  Wing King Drew Cerza had to use relationships that he's grown for years and years to secure that amount of food.  And the best part is that he didn't take from Western New York's normal supply of wings.  According to the Buffalo News, he was able to get the wings with help from food service distributor US Foods and Arkansas-based Tyson Foods.
"We didn't take the wing supply out of the Western New York market, it came from somewhere else – it didn't hurt the local restaurants with supply. I wouldn't have done that." - Drew Cerza, National Buffalo Wing Festival founder
The National Buffalo Wing Festival is this weekend September 4th and 5th at Highmark Stadium.  Tickets are still available now.  Click here to get yours!
10 Best Wings in WNY
The Top 15 Pizza Places in Buffalo
9 Buffalo Food Festivals Happening in 2021
6 Foods Buffalonians Want To Claim As Their Own
Here are the most popular foods in American that people in Western New York would love to claim for Buffalo and the 716.