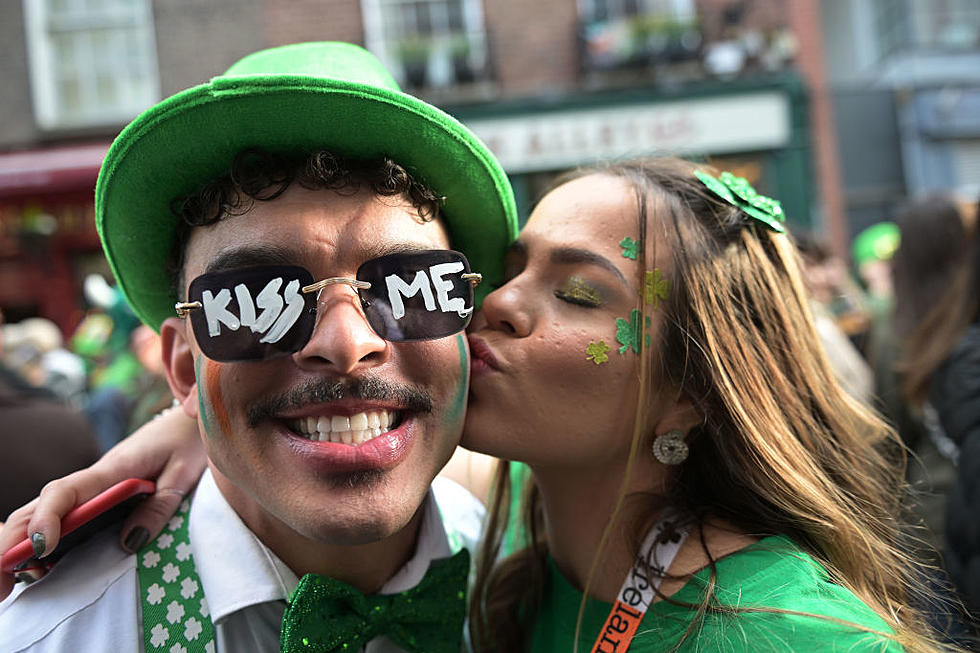 Getty Images
The impact that people of Irish descent have made on America is very distinct and with March being Irish History Month, its the perfect time to celebrate the history Irish immigrants have had all over the country.
March also brings us St. Patrick's Day which celebrates the life and impact that the British Missionary and Bishop Saint Patrick had on the people of Ireland. The Feast of Saint Patrick is a public holiday in the Republic of Ireland and Northern Ireland and is widely celebrated all over the world.
With millions of Irish immigrants coming to America between 1820 and 1930, they settled all over the country, but many found themselves settling in a few specific areas.
With all that immigration, and the fact that everyone is Irish on St. Patrick's Day, have you ever wondered what city in America is the most Irish of them all? And where on that list does Buffalo land?
MORE: All About St. Patrick's Day
Lawnstarter asked that exact same question and gathered data from several places including the US Census Bureau to rank the top 200 most Irish cities in America.
What City Is The Most Irish in America?
It's probably no surprise that New York City Ranks as the number 1 Irish city in America. With NYC being the home to Ellis Island, and it being a true melting pot of America, this seems to make perfect sense to me. Chicago, which ranked as the 2nd most Irish city, came very close to being number 1 and actually beat NYC in a few categories.
The abundance of Irish pubs and dance schools helped push these locations to the top of the list.
Buffalo comes in at 12th on the list of most Irish Cities in America. Even though it's in the top 15 of the list of 200 cities, I know several people from all around the area who would seriously disagree.
Regardless of our rank, Buffalo is still considered the 716 to be one of the best places in America to celebrate St. Patrick's Day.
St. Patrick's Day Parade
Top 20 Best Cities to Celebrate St. Patrick's Day in America
WalletHub recently completed a study of 2023's Best Cities for St. Patrick's Day. They took a number of factors into consideration... like number of Irish Pubs, restaurants per capita, and even lowest price for a 3-star hotel.
Below is their results, compiling all of their research into a Top 20 list. Good news, you might not have to travel far at all for a great St. Patrick's Day party this year!