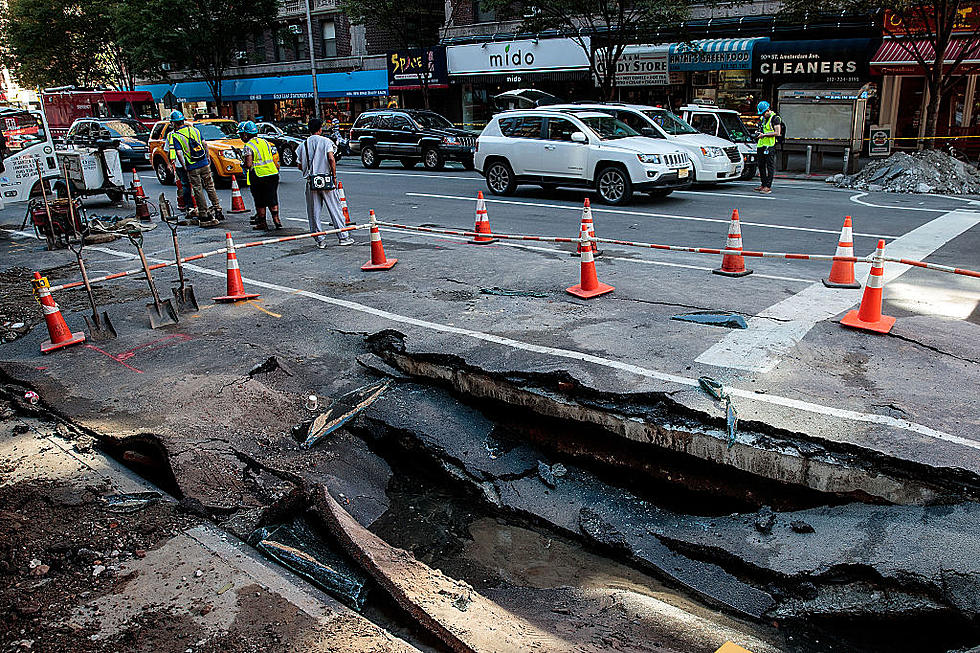 How Bad Are Buffalo's Roads?
Getty Images
If there is one topic that is sure to elicit a response from people it has to be the condition of the roads in and around New York State. You would think for all of the taxes and tolls that we pay in the Empire State, the roads would be paved with gold, but alas that is not true.
Many people will say that essentially we have two seasons here in New York, winter and road construction season.
There are some really bad roads that are full of potholes, but have you ever wondered how our roads compare to roads in other cities around the nation?
How Bad Are The Roads In The Country?
Teletrac Navman, a GPS software company headquartered in California, recently released a report of the conditions of roads throughout the country using data they were able to obtain from TRIP a national nonprofit that researched transportation issues.
In the report, they ranked the 77 largest cities in America on the quality of their roads and honestly the results are shocking, but not surprising. Considering that most states in America do not do a good job of maintaining their infrastructure, I honestly assumed it would be much worse.
What City Has The Worst Roads In The Country?
While many people in the Empire State would think we have the worst roads in the country, that's not actually true.
Three of the top 5 cities with the worst roads are in California, with San Francisco-Oakland, San Jose, and Los Angeles taking the top 3 spots. Honolulu comes in next, which isn't necessarily a surprise considering Hawaii is a volcanic island, but it's tied with Milwaukee for 4th place.
We don't see any entry from New York State until 8th place with New York City making the list, but its data is combined with the data from Newark, NJ, and we're sure the really bad roads are surely in Jersey.
Where Does Buffalo Rank On This List?
While it maybe hard to believe, Buffalo, Niagara Falls, and Western New York ranks fairly well on this list with some of the better roads in the country.
Coming in 61st place, out of 77 cities, means Buffalo is doing pretty good. Buffalo also ranks pretty low in the average amount of money needed to provide additional vehicle maintenance.
I realize all of this data is relative to the other cities, because our roads are horrible. I guess that means the roads in other places are that much worse.
12 Roads Western New Yorkers Want Fixed RIGHT NOW!
We all know there are some pretty bad roads in Western New York. Here are 12 of them that you said should be fixed ASAP.
Buffalo Porchfest 2023
Thousands of Buffalonians descended upon the Elmwood Village neighborhood in Buffalo to participate in the most popular activities in Western New York. The homegrown music festival known as Porchfest allows local Bands and Musicians to perform right from the porches in the neighborhood for the afternoon while people are able to stroll house to house to be entertained. This year's Porchfest occurred at various locations on Saturday, May 20, 2023.