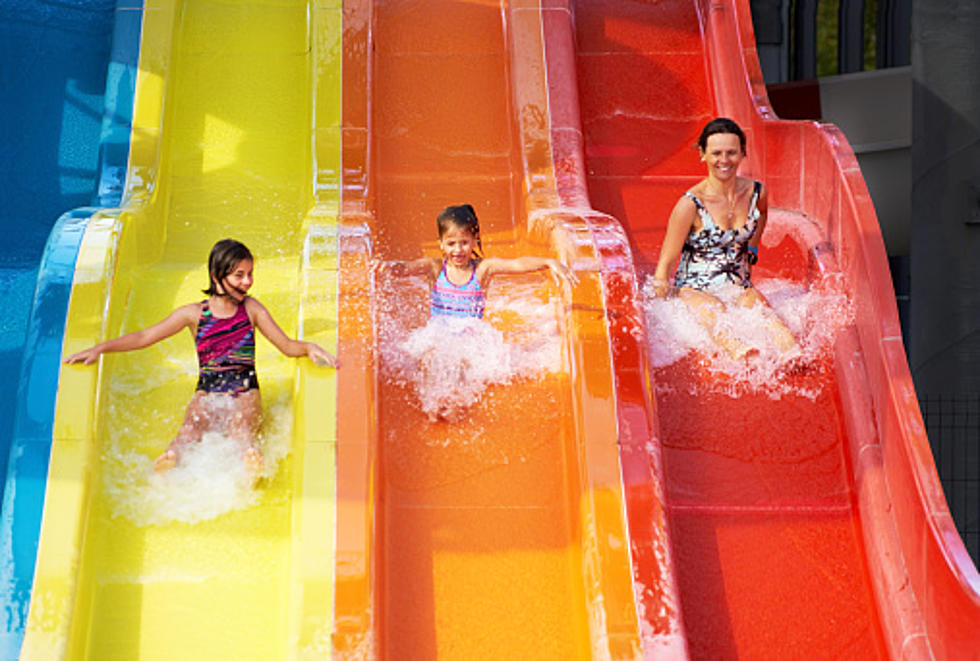 Indoor Water Park For The Southtowns?
Getty Images
It is way past the time to bring some sort of hockey/aquatic center to the Southtowns. Over the weekend, we took a trip to East Aurora and watched some hockey games. We have three sons and all of them are starting to get the itch to play. I couldn't help thinking that Hamburg needs to revisit the idea of putting something similar to the rink in East Aurora in either the Village or the Town. But not only would a rink be a bonus in the Hamburg area, a family aquatic center would also be an incredible addition.
It was such a great experience seeing a hockey game in East Aurora. The vibe in the village is so welcoming and our kids loved it! I grew up in East Aurora and the Winter Classic Rink was a HUGE addition to a village already on the move. But as we watched family after family pile out of SUV's and minivans, I asked some of the other hockey parents "what would it take to get something like this in Hamburg"? While it takes a good deal of money and planning, it sounds like it would also need a strong backing from elected officials.
Like so many other families in Western New York, my wife and I have been looking for a larger home to move to. The main issue we are finding is that we LOVE the school district we are in and we love the things that Hamburg has to offer but houses are selling so incredibly fast, for so much money that we will be staying in Hamburg for a few years more most likely. Hamburg is constantly growing and nit that far behind East Aurora in many ways. But a new rink, indoor or semi-outdoor, would be ideal! To make it one step better, an aquatic center that would allow families like ours a place to learn to swim or have a place to swim, year round! I have heard others say there is a need for some sort of indoor water park. That would be fine and I am sure would help the tourism. But a place that has a few small to mid-size pools that is open year round would be such a benefit.
Winters last a long time here in Buffalo and Western New York. With the amount of families that are moving to the Southtowns and the popularity of youth hockey in the area, perhaps a ice skating/swimming combination facility is exactly what we need?
What Is This Boulder In The Falls? Wrong Answers Only
After looking for confirmation as to whether or not this big boulder-looking thing in Niagara Falls was in fact ice, there were some other very wrong answers that were provided to suggest the « Boulder » may have been something else. See the top 30 hilarious responses below.
Buffalo Country Music Concerts in 2022
Concerts in Buffalo, NY? Here is a list of the shows coming to the Buffalo and Rochester area, such as Morgan Wallen, Keith Urban, Thomas Rhett and Luke Bryan.
15 Weirdest Pop Flavors in Western New York