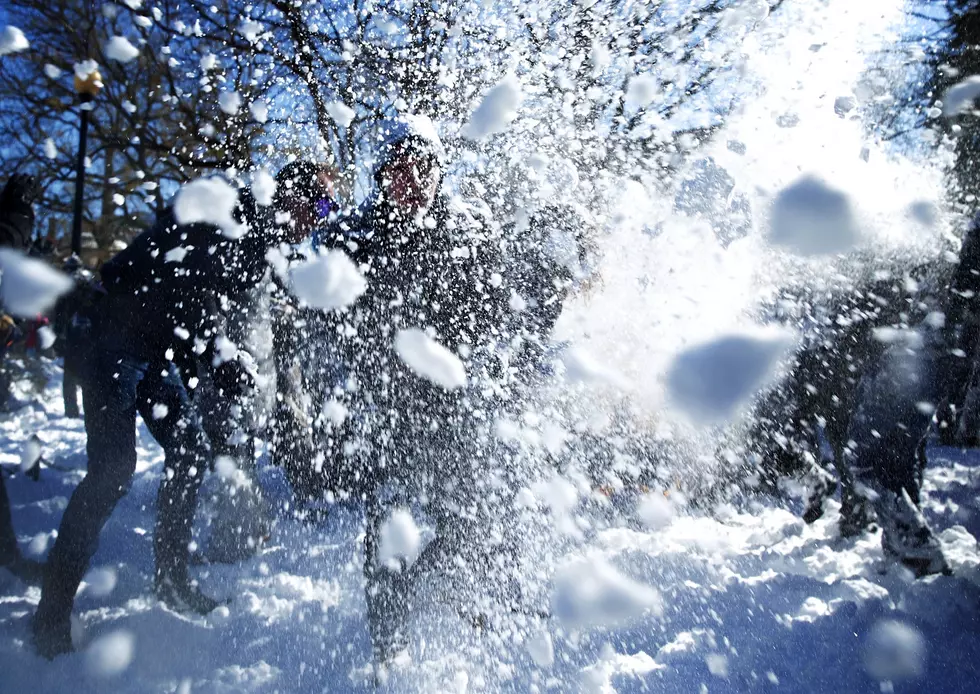 Hochul Declares State of Emergency Ahead of Latest Storm
Getty Images
If there is one thing we know well in New York State, it's got to be snow. The entire state has been walloped several times this year with some intense snow and another snowstorm is on the way to drop a few feet of snow on parts of the Empire State.
The National Weather Service and New York State government have sent out several warnings that 2 or more feet of snow heavy wet snow are coming because of a pretty severe nor'easter storm that is barreling down on the eastern side of the state. That snow is expected to be so bad that New York Governor Kathy Hochul has declared a pre-emptive State of Emergency in New York State that will take effect at 8 pm on Monday, March 13, 2023.
With that State of Emergency, New York State officials are encouraging people to avoid unnecessary travel in parts of New York where the snow is expected to be the heaviest. Parts of the New York State Thruway will also be closed as part of preparations for the storm, along with sections of I-81 and I-87.
This storm will create hazardous road conditions through Wednesday morning. Please stay home & avoid any unnecessary travel so you can stay safe & help plow crews do their job.
-Kathy Hochul, Governor of New York State
State officials have said they are preparing supplies at various locations throughout the state to be able to respond quickly to any emergencies that arise from the storm. Those items include generators, chainsaws, portable heaters, bottled water, food supplies, and more.
The Governor has activated the New York National Guard and other officials have snow removal equipment from other areas of the state on standby to assist with snow removal throughout the event.
What To Do If When Bad Weather Arrives
One of the best things we can do to handle bad weather is to be prepared ahead of time.
There are several things that we should have on hand at home and in our car to ensure that we can handle an emergency. Officials from FEMA and the New York State Department of Emergency Management encourage everyone to have enough supplies to hold out for at least 72 hours on their own.
Buffalo Blizzard of 2022
Various Photos from around Buffalo and Western New York during and after Winter Storm Elliott brought a cyclone bomb to the area.
Buffalo Uses These Things To Clear Snow Off Our Cars
If there is one thing you can be sure to see driving around Western New York, it's going to be a car cruising down the road with a snow glacier on its roof, but does it have to be this way? e
9 Things Every Western New Yorker Needs to Survive Winter