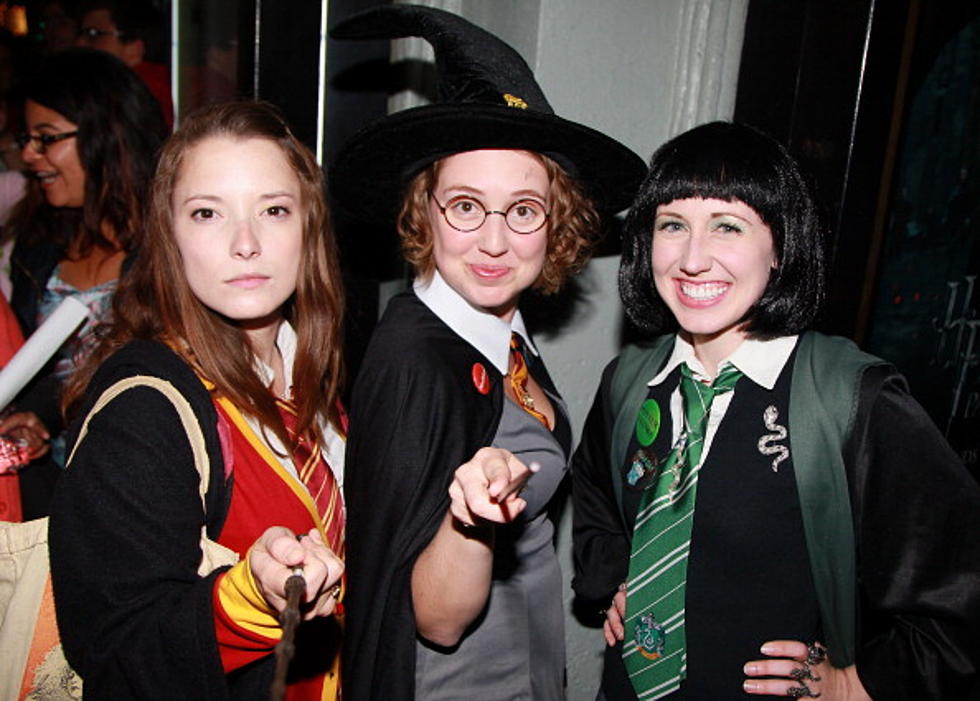 'Harry Potter Party Fest' Taking Place In Buffalo This Weekend
Getty Images
Let's be honest, Harry Potter is more than just a popular book and movie series -- it's a way of life for many here in Western New York and around the world.
Harry Potter unites people together with its entertaining and interesting backstory, games, literature, and merchandise. If you love Harry Potter, chances are you have Harry Potter stuff in your possession and certainly belong to one of the houses (Hufflepuff, Slytherin, Gryffindor, Ravenclaw).
Calling all Harry Potter fans -- there is a Harry Potter party taking place in Downtown Buffalo this Sunday, and it sounds like a dream come true.
It's called Harry Potter Party Buffalo! and will take place at Mohawk Place on E. Mohawk Street in Buffalo this Sunday at 7 pm.
This Harry Potter fest will include trivia, games, Quidditch, a scavenger hunt, vendors, performers, themed drinks and food, and so much more. It's a Triwizard Tournament!
For those going, you don't have to dress up, just wear your house colors! You know, black and yellow for Hufflepuff, green and black for Slytherin, red and gold for Gryffindor, and black and purple for Ravenclaw.
Those attending must be 18 or older, or 16-17 with an accompanying adult 21+. Nobody under 16 will be allowed.
UPDATE: Tickets for this event are sold out, but Wizard Fest will be bringing a Harry Potter Party to a few dozen locations through the end of the year, including more northeast locations.
25 Things You Need To Do In Buffalo and WNY This Fall Season
The best 25 things to do in Western New York this fall season.
The 20 Most Popular Baby Names in New York State
The most popular
baby names
for both boys and girls in New York.
How long it takes to binge 'The Office,' 'Game of Thrones,' and 50 other famous TV shows
What Are the Signature Drinks From Every State?