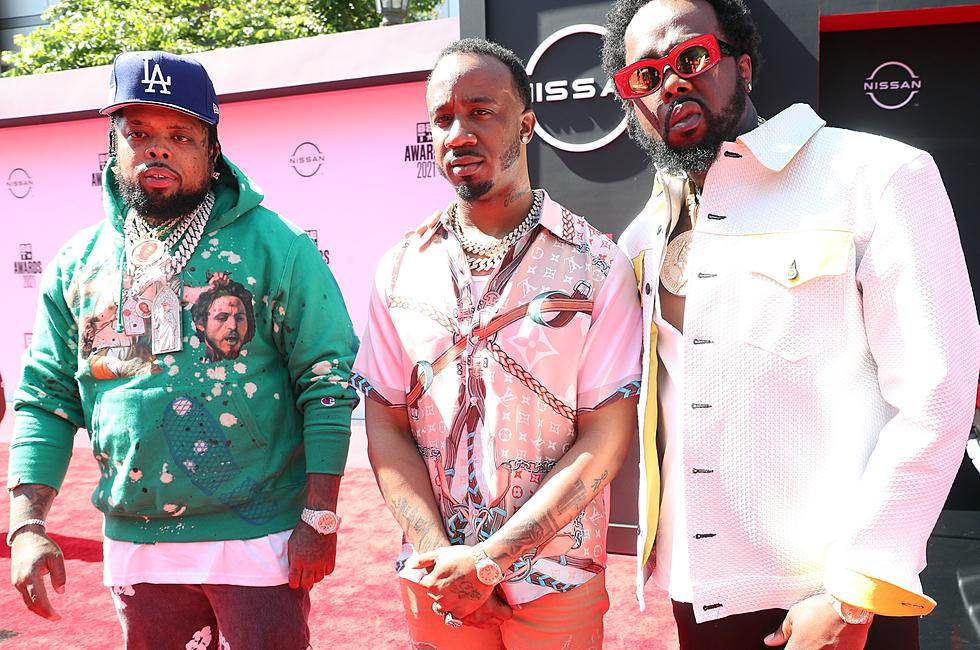 Griselda Honors DMX At The BET Awards 2021
Getty Images for BET
Sunday has become my new "Funday" and on this Sunday I not only had fun going to brunch with my Sorority Sister but I had the chance to sit and watch one of my favorite annual shows, the BET Awards 2021.
The show was full of dope performance from the likes of Megan Thee Stallion, Jazmine Sullivan, H.E.R., City Girls, Cardi B, Migos, Da Baby, Lil Baby and Andra Day just to name a few. Although these performance were all great, it was watching the hometown boys, them Buffalo Kids Conway The Machine, Benny The Butcher and Westside Gunn take the stage was the true Sunday Funday for me.
As we know losing DMX was a major hit to our industry so the tribute to celebrate his life at the BET Awards was another chance to honor him. Because these Buffalo Kids had the opportunity to be featured on DMX's latest album 'Exodus', they were give the chance to hit the stage and perform my favorite track on the album "Hood Blues".
The entire tribute was curated by Swizz Beatz which included of course Griselda, Busta Rhymes, Method Man, Swizz Beatz, and a special appearance by Michael K. Williams. This entire tribute gave me all the feel goods and also made me little sad to know seeing DMX live in person will be no more but his life will forever live on in the songs.
If you missed the performance with the Buffalo Kids, the Almighty Griselda check it HERE! 
Listen To ADRI.V The Go Getta Friday And Saturday 10PM-2AM
Stay connected to ADRI V. on Instagram- CLICK HERE
Stay Connected to ADRI.V on Facebook- CLICK HERE
Stay Connected To ADRI.V on Twitter- CLICK HERE
Black Lives Matter Art