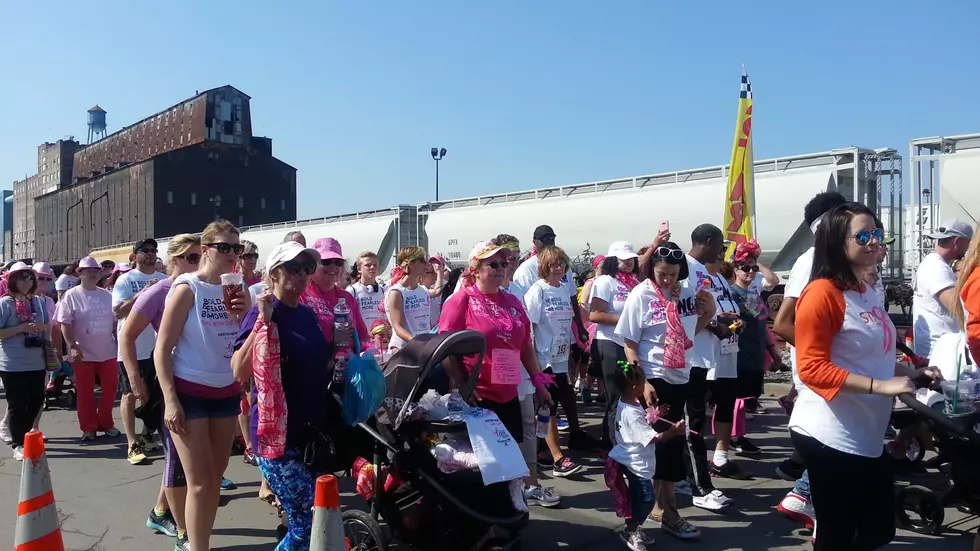 Get Registered for the Susan G. Komen WNY More Than Pink Walk
Townsquare Media
It's time to get your team together and get registered for the Susan G. Komen WNY More Than Pink Walk, which will be on June 8th! Get the details and link to register!
The Western New York More Than Pink Walk will be held on June 8 at Buffalo RiverWorks.
Buffalo RiverWorks
359 Ganson Street
Buffalo, NY 14203
"Komen's BOLD GOAL: To Reduce Breast Cancer deaths by 50% in the U.S. by 2026.
We will do this by continuing to press forward in the areas of Research, Care, Community & Action.

Your donations help to fight breast cancer on 2 fronts:
1) Locally by funding screening, diagnostic, patient care & navigator programs, especially for underserved populations
2) By funding breakthrough research"
There will be no timed-run for the More Than Pink Walk and no certified 5K course this year.
7:00 am - 9:00 am On-site registration
8:00 am - 9:00 am Survivor Breakfast & HOPE Village activities
9:15 am Pathway of HOPE and Opening Ceremony
10:00 am MORE THAN PINK Walk™ begins
Net proceeds fund local, life-saving programs for the medically underserved women in our community. Proceeds also go toward Komen's National Research Grants Program. Susan G. Komen is the largest non-government funder of breast cancer research in the country. In Western New York, Komen has granted about $4.5 million to critical local programs offering education, transportation and treatment assistance for under-served populations