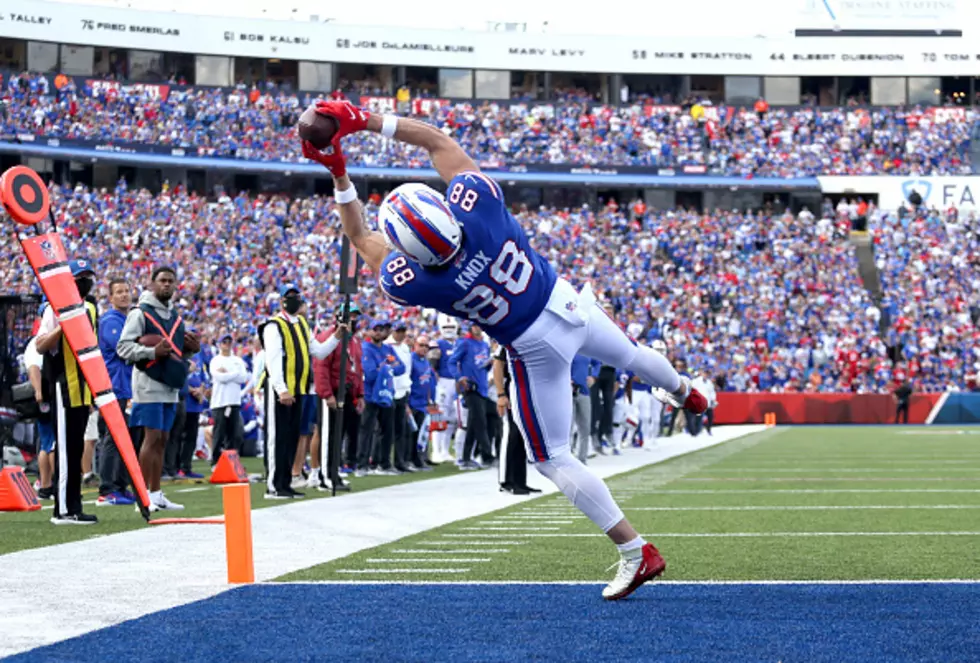 FREE Tickets To See Buffalo Bills Practice Available Today
Getty Images
The Buffalo Bills are set to start training camp this Sunday. Starting Sunday, the Bills will have training camp at St. John Fisher in Rochester. They will take a break on August 5th to come back to Buffalo to play an inter-squad scrimmage in front of a live crowd at Highmark Stadium.
Tickets are FREE.
You must acquire a ticket to get into the stadium.
Tickets are available for the August 5 practice for season ticket holders at 10 AM on THURSDAY.
Tickets are available for the August 5 practice for the general public at 10 AM on FRIDAY.
Buffalo Bills Practice
Highmark Stadium
August 5, 2022
5:30 PM
People were ticked about how fast tickets went for the rest of the St. John Fisher practices. So, this is your chance to get some tickets to see, probably, the most anticipated practice of the year. Gates will open up for the Highmark Stadium practice at 4 PM.
If you have tickets to go to St. John Fisher here are the times that the practices start. Gates open 1 hour before these start times.
Sunday, July 24, 9:45 a.m.
Monday, July 25, 9:45 a.m.
Wednesday, July 27, 9:45 a.m.
Friday, July 29, 9:45 a.m.
Saturday, July 30, 9:45 a.m.
Monday, Aug. 1, 9:45 a.m.
Tuesday, Aug. 2, 9:45 a.m.
Thursday, Aug. 4, 9:45 a.m.
Sunday, Aug. 7, 11:45 a.m.
Wednesday, Aug. 10, 9:45 a.m.
Thursday, Aug. 11, 9:45 a.m.
EXTRA: Josh Allen was recently filming a national television ad for Frito Lay at Highmark Stadium in Buffalo, New York. Apparently, local extras were paid 200 bucks each to be in the commercial. According to Billswire.com, there were specific roles that the commercial was looking for:
Needed were a few male and female "coaches" in their 40s or 50s, plus some filling in as linemen, defensive backs and receivers.
Bills Players Who Could Be Surprise Training Camp Cuts
Here are five players who could be "surprise" training camp releases in 2022.
5 Buffalo Bills That Need An Epic Season This Year
7 Former Bills Who Have Yet to Sign With a New Team
Seven former Buffalo Bills players who were released or not re-signed this off-season, who have not yet signed with a new team.