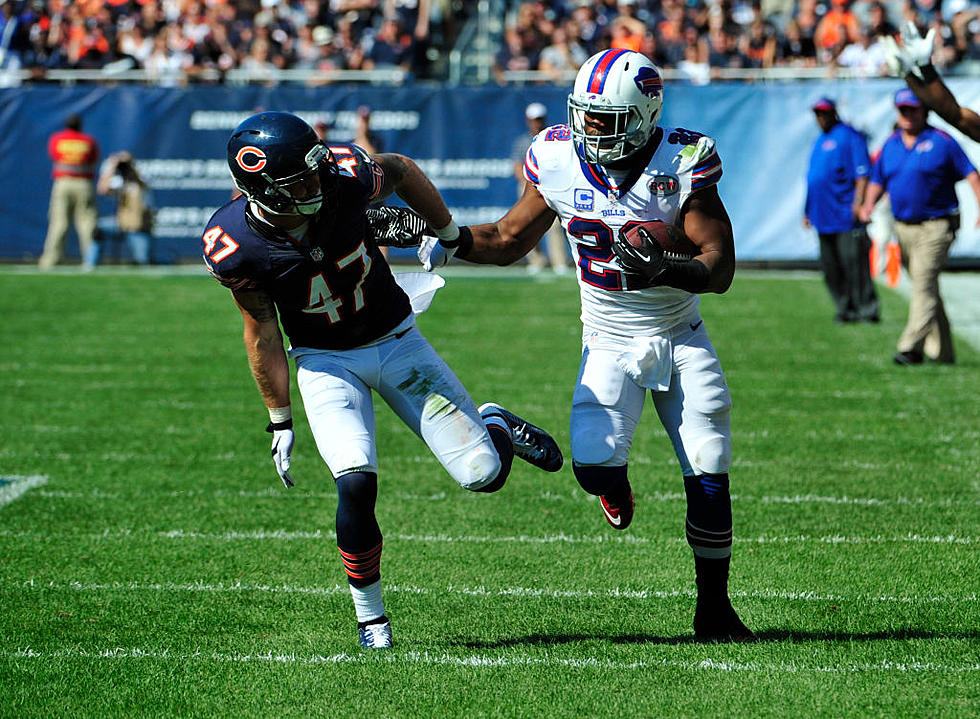 Son Of Buffalo Bills Legend Making Moves On The Football Field
Getty Images
While it may not seem like it, believe it or not, the NFL is a big family business. Several 2nd and 3rd generation owners and players have been integral in the growth and success of each football franchise and the league itself.
Just take a look at some of the most well-known football families:
The Hunt Family, owners of the Chiefs,
The Davis Family, owners of the Raiders,
The Rooney Family, owners of the Steelers,
The Matthews Family has 3 generations of players in the league: Clay Matthews Sr., his sons Clay Matthews Jr. & Bruce Matthews, and grandsons Clay Matthews III, Casey Matthews, Kevin Matthews, and Jake Matthews,
Former Bills quarterback Jack Kemp and his son, quarterback Jeff Kemp,
and former Bills cornerback Antoine Winfield Sr. and his son, safety Antoine Winfield Jr.
This network of family in the NFL is one of those stories that sometimes get overlooked in all the hoopla of the season. However, it's not something we can just let pass by, and by the looks of it, there is another son of a great NFL player who is making some noise as he rises in the football ranks.
Fred Jackson's Son, Braeden, Displays Moves Like His Dad
If you're a Bills fan of any salt, you know how great it was to watch Fred Jackson on the football field.
The InFREDible Hulk had a way of making every play count, and let's not forget what happened when #22 had steam behind him when running because his stiff arm was dangerous.
Thanks to a recent tweet from Fred himself, it seems that his son is displaying that same energy on the football field.
Braeden Jackson, who is a rising Junior at his Iowa high school has been making some serious noise and is looking like a pretty highly rated prospect as he gets closer to graduation in 2025.
I don't know about you, but I too wouldn't mind seeing him in a Buffalo Bills uniform in a few years.
Buffalo Bills Themed Beers For Your Tailgate
These are brews you will want for your next Bills tailgate.
Complete List Of Buffalo Bills Available On Cameo
Quiz: Did This Guy play for the Bills?