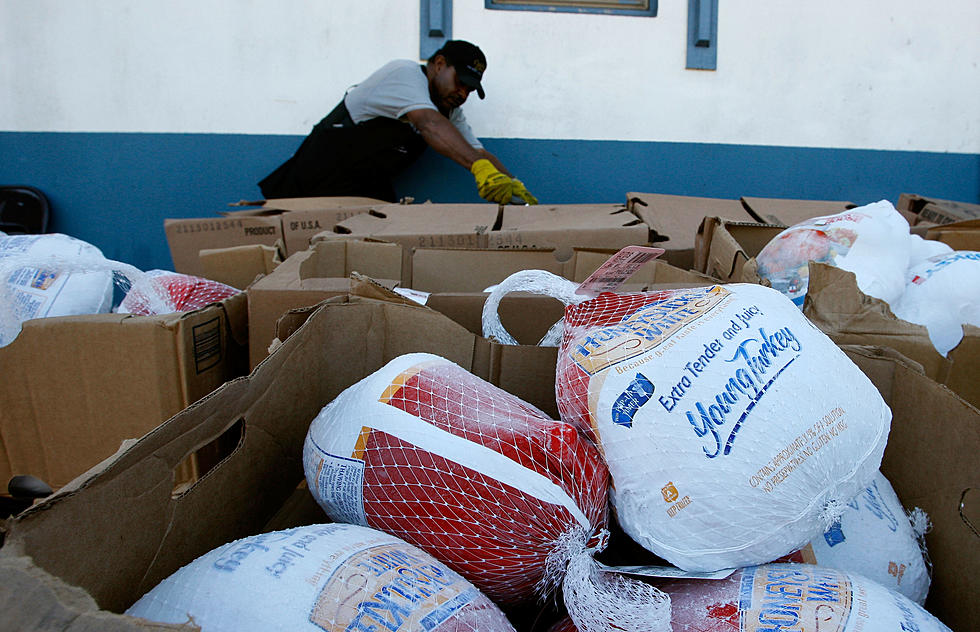 Help Fight Hunger in WNY This Holiday Season, Buy a 'Little Brown Bag'
Getty Images
You can help make sure your neighbors here in Western New York don't go hungry this holiday season by donating to the 'Food 2 Families' donation drive. Join 2 On Your Side, Tops Friendly Markets, and Townsquare Media for the Food 2 Families Food Drive. Between now and December 24, 2022, you can buy a 'Little Brown Bag of Hope' from your neighborhood Tops Friendly Market. The bags will be donated to FeedMore WNY to ensure that all families in WNY have enough to eat.
There will also be a live collection event on Friday, December 2, from 5 am to 8 pm. You can stop by the Depew Tops location at 4777 Transit Road and purchase a bag to donate. You may even end up on TV with Channel 2! If you can't make it all the way out to Depew, you can swing by any of the Tops Friendly Markets below from 7 am to 8 pm to donate in person.
- Tops Market 4777 Transit Road in Depew (5am-8pm)
- Tops Market 7200 Niagara Falls Blvd. in Niagara Falls (7am-8pm)
- Tops Market S. 6150 South Park Ave. in Hamburg (7am-8pm)
- Tops Market 2101 Elmwood Ave. in Buffalo (7am-8pm)
- Tops Market 5827 S. Transit Road in Lockport (7am-8pm)
- Tops Market 3980 Maple Road in Amherst (7am-8pm)
You can buy a $5, $10, or $20 bag that will help fight hunger in WNY. Each Little Brown Bag of Hope contains nutritious nonperishable food items. You can also round up your change when you checkout to donate to FeedMore WNY.
Other Ways To Donate To FeedMore WNY
Donations can be mailed to:
FeedMore WNY Foundation
100 James E Casey Dr
Buffalo, NY 14206
There are many ways to contribute to FeedMore. You can see all of them here and decide what works best for you.
You can visit FeedMore WNY's website for other opportunities to give, to volunteer or if your family needs help.
Credit: WGRZ
15 Amazing Buffalo Restaurants For the Best Comfort Food
Check out some of the best places for comfort food in Western New York.
10 Of The Most Irresistible Chocolatiers In Western New York
Try not to drool over the ten sweetest and most satisfying chocolatiers in Western New York