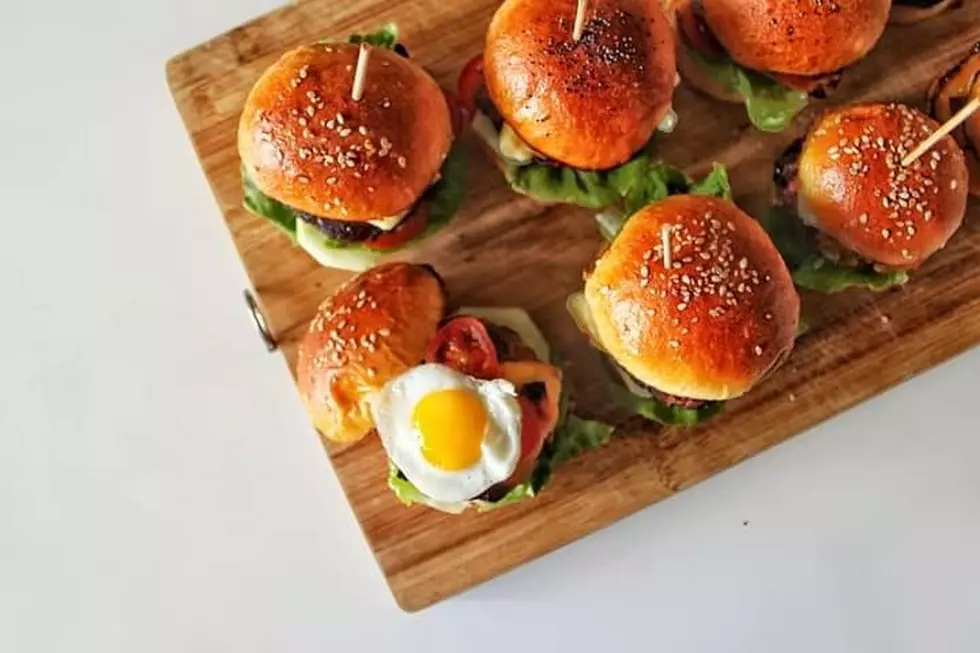 Some of your favorite Buffalo media personalities and social media influencers will be competing tomorrow, Thursday, September 22, 2022, in the Tops Redzone Slider Challenge. You are invited to come out to watch the challenge and cheer for your favorite (hopefully me ;-). While I'm sure the completion will be stiff, it's all for a good cause. Tops will make a $500 donation to the winner's WNY charity of choice. Plus, Tops will be throwing in a gift card and trophy for the winner, along with bragging rights.
The challenge will take place rain or shine under a tent in the parking lot of the Tops Friendly Market located at 3980 Maple Road, from 11 am to noon.
The competitors include:
AM Buffalo – Mercedes Wilson & Emily Lampa
Buffalo News - Mike Petro (TBD)
Influencer – Jimmy Scott Jr.
Influencer - Sarah Carson and her husband Matt
Star 102.5 – Sue O'Neil with her husband Michael DiPasquale
WBLK – Yasmin Young
WYRK – Kadie Day and Rob Banks
A panel of esteemed judges - Thurman Thomas, John Persons (Tops President), and SupChef-Alex Dispence - will taste our culinary creations and choose the winner.
I'll be participating and I'm really excited because I love to get my grill on! Each of the competitors will be given a Tops bag filled with mystery ingredients. We're also allowed to bring a secret ingredient. Well choose a bag, without knowing what's in it, and make sliders from it. The bags include any of the following:
· Cheez-It
· Frito-Lay Multi Packs
· Tostitos
· Heinz
· Campbell's
· Ritz
· Gatorade
· Pepsi
· Lipton
· AHA
· Smart Water
· Vitamin Water
· Avocados from Mexico
· Galbani
· La Croix
· Red Bull
· King's Hawaiian
· Grillo's
· Kretshmar
· Margherita
· Smithfield
We will all receive King's Hawaiian slider rolls, a protein, and cheese. Only 20 minutes will be on the clock, so it's definitely going to feel like an episode of Chopped.
10 Burgers in Buffalo That Rock
These 10 burgers in WNY are the definition of "rock."
5 Buffalo Bills Themed Beers For Your Tailgate
These are 5 brews you will want for your next Bills tailgate.
8 New York Restaurants Make List Of Food Networks Best Burgers In The Country
In a recent list of the "
100 Best Burgers In America
" from Food Network, New York made the list 8 times. The list from Food Network highlights over 105 restaurants from across America where you can find the best burgers. To have 8 slots is pretty cool.
Here's a look at those 8: