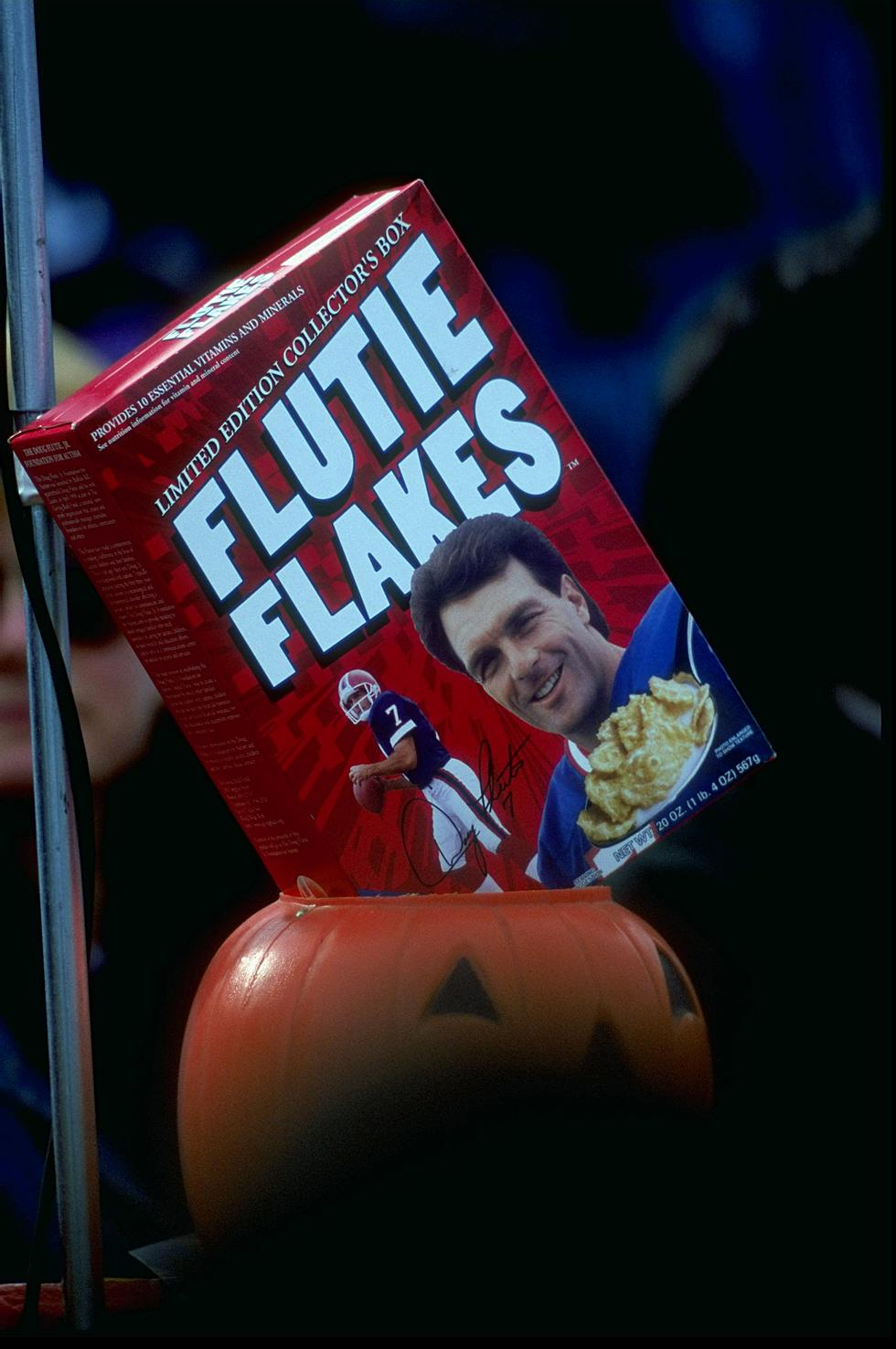 Flutie Flakes Are Coming Back This Weekend
Getty Images
You've been holding on to your unopened mint condition box of Flutie Flakes for years hoping that one year it would be worth something...this weekend, they're coming back.
According to WGRZ, Flutie Flakes sold about 2.3 million boxes when it came out 20 years ago.
They were named after the Buffalo Bills quarterback Doug Flutie who was showing a lot of promise in leading the Bills back to the playoffs in 1999, only to be benched once Rob Johnson became healthy again.
But, if you missed your moment to get your own box of the incredibly popular cereal, you will be able to pick one up this weekend because they're coming back for this weekend only!
Doug Flutie will be honored at this weekend's game as a "Legend of the Game" as the Bills take on the Ravens at New Era Field.
According to ESPN, the cereal will be on sale once again to help raise money for the Doug Flutie Jr. Foundation for Autism.
Get them at New Era Field, online by clicking here, or at participating Wegman's stores.