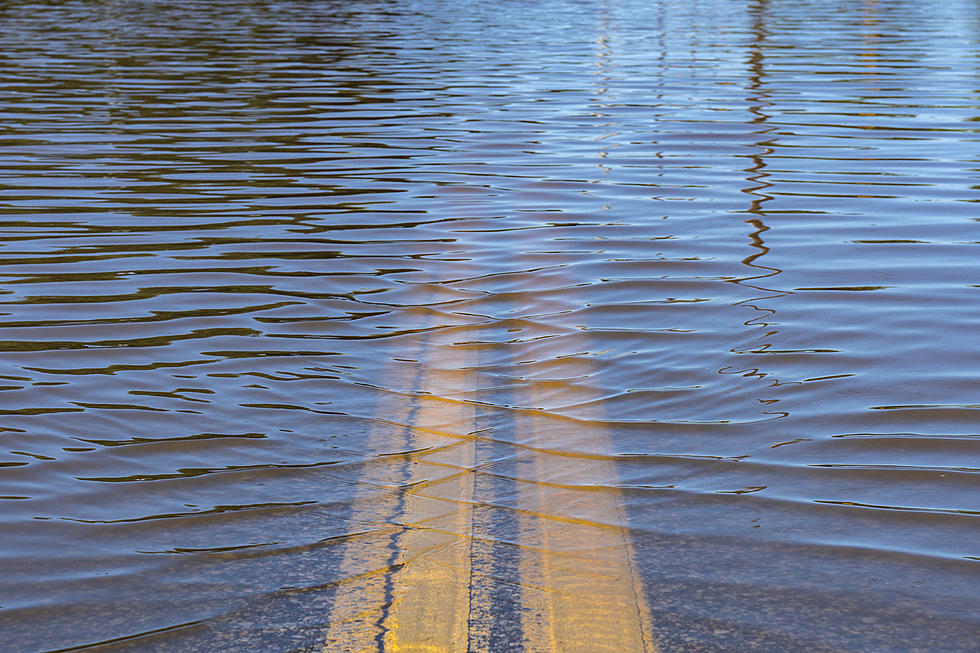 More Flood Concerns For WNY This Tuesday
KSwinicki
It was not a very fun day or two at the end of the workweek a few days ago.
This past Thursday saw heavy, all-day rain for Western New York, after a Wednesday that saw temperatures in the 50's and melted much of the packed snow from the winter. That caused major flooding and road closures. It even caused some residents to vacate their homes for safety concerns.
Then, to add insult to injury, a few more inches of snow fell early Friday morning and saw freezing of that rain and melted snow.
There's still a flood warning for Tonawanda Creek through Tuesday. That's the day we will see more rainfall.
WIVB 4 Warn Weather forecasts an all-day rain for Western New York on Tuesday, with the steadiest rain coming during the afternoon, which could flood some roads.
The good news is that this will be slightly less rain than we saw this past Thursday, so the flooding should not be as bad, but it's something to keep an eye out for.
Temperatures will be in the low-to-mid 40's for Buffalo on Monday, with 50's and rain on Tuesday. Wednesday the weather turns colder and yes, we get more snow showers, with potentially significant snowfall for Friday.
It's been such a miserable winter. Even when we finally get the random above-normal temperatures, it comes with heavy rain and flooding. Then, the snow and cold are back immediately.
Not so patiently waiting for spring to arrive in Buffalo...
12 Roads Western New Yorkers Want Fixed RIGHT NOW!
We all know there are some pretty bad roads in Western New York. Here are 12 of them that you said should be fixed ASAP.
LOOK: 50 famous memes and what they mean
With the infinite number of memes scattered across the internet, it's hard to keep track. Just when you've grasped the meaning of one hilarious meme, it has already become old news and replaced by something equally as enigmatic. Online forums like Tumblr, Twitter, 4chan, and Reddit are responsible for a majority of meme infections, and with the constant posting and sharing, finding the source of an original meme is easier said than done. Stacker hunted through internet resources, pop culture publications, and databases like
Know Your Meme
to find 50 different memes and what they mean. While the almost self-replicating nature of these vague symbols can get exhausting, memes in their essence can also bring people closer together—as long as they have internet access.
LOOK: Food history from the year you were born
From product innovations to major recalls,
Stacker
researched what happened in food history every year since 1921, according to news and government sources.