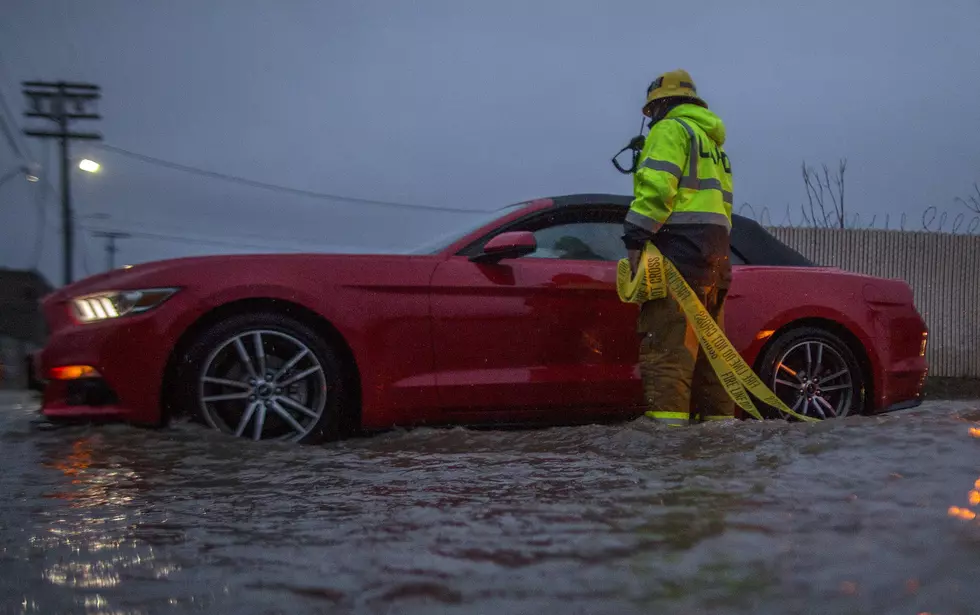 Flood Threat: Mandatory Evacuation For Residents Of This WNY Town
Getty Images
Residents of this Western New York town must evacuate their homes due to the threat of flooding. Not only will WNY be pummeled by snow, but there is also a significant threat of flooding in the area. Residents of Hoover Beach in Hamburg, NY, must evacuate their homes by 8 pm tonight, according to Hamburg Supervisor Randy Hoak.
Sean Crotty- Town of Hamburg Emergency Manager
24/7 Emergency Contact:
6100 S Park Ave, Hamburg, NY, United States, New York
(716) 648-5111
SCrotty@thpdny.org
Facebook
Beware: Flood Warning Issued In Many Parts Of WNY, Flooding May Be Significant
In addition to the threat of snow, the National Weather Service in Buffalo issued a Lakeshore Flood Warning today, Wednesday, December 21, 2022. Extreme flood water could cause harm and damage in Niagara, Erie, Chautauqua, Oswego, and Jefferson counties.
Significant lakeshore flooding expected. The lake level at Buffalo may exceed 11 feet above low water datum which would be more than 3 feet above flood stage.
For Niagara, Erie, and Chautauqua counties the warning will be in effect from 7 am Friday to 7 pm Saturday. For Oswego and Jefferson counties the warning will be in effect from 1 pm Friday to 7 am Sunday.
The rapid rise in water levels will result in SIGNIFICANT lakeshore flooding along the Lake Erie and Upper Niagara River shores. Along the Lake Erie shore, flooding is likely along Route 5 in Hamburg, Buffalo Harbor, Canalside, Buffalo Riverworks, Dunkirk Harbor, Hoover Beach in Hamburg, Old First ward in South Buffalo, and other flood prone locations. Along the Upper Niagara River, flooding is likely to affect Grand Island, Cayuga Island, and beneath the North Grand Island bridge at the Lasalle Expressway ramps. Very high wave action will also result in significant shoreline erosion.
Symptoms of Hypothermia And Frostbite
5 Snowiest Days In New York State History
Here are the Top 5 snowiest days in New York State history.
Best Rated Snow Plow Services In Western New York
Now is the time to plan for snow in Western New York. Check out the best-rated snow removal services in Western New York according to Yelp!