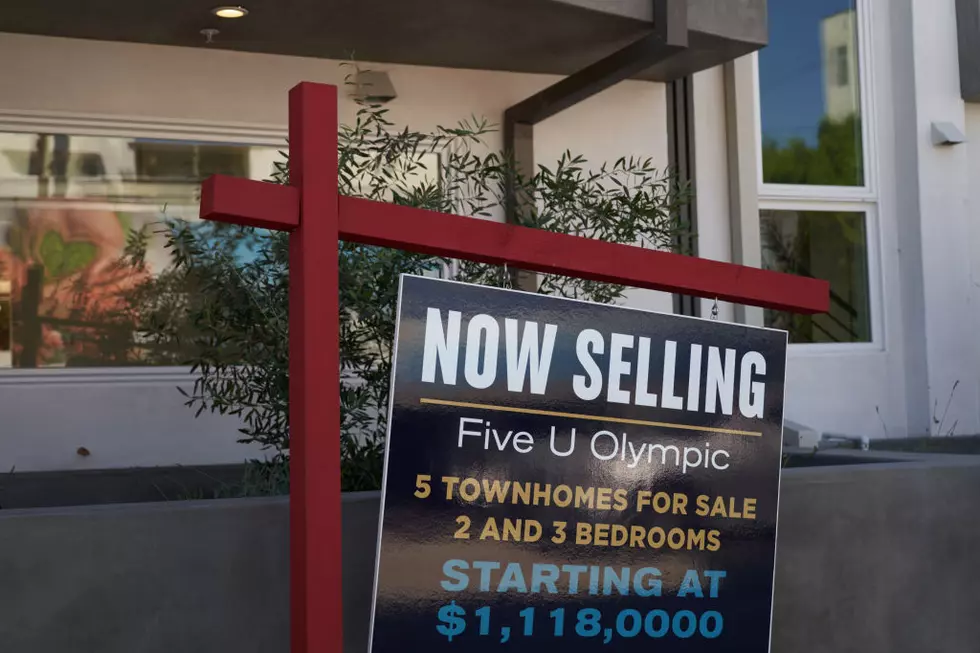 7 Homebuyer Programs In Buffalo To Help You Buy Your First House
Getty Images
Over the last few years, Buffalo has been one of the hottest real estate markets in the country. Take the fact that it's relatively affordable to live in the Buffalo area and couple that with the reality that our housing prices are pretty cheap when compared to other cities in America. Once you account for the residual impacts of the COVID-19 Pandemic causing there to be lower than normal housing inventory, that's houses that are available to buy and have the perfect scenario to create a red hot market with increasing prices.
While all of these things can make it incredibly difficult for those looking to buy their first house. Having to compete in this market when you don't really know what you are doing puts a lot of folks at a disadvantage. Even though the home-buying season hasn't started yet, it's never too early to get on the road to becoming a homeowner. Especially with all of the price increases we've seen, Western New York is still one of the most affordable places to buy a house.
The good thing is that there are quite a few government organizations and non-profit organizations that specialize in helping people become first-time homebuyers. They help in quite a few ways, like helping people get their credit together, educating them on the home-buying process, and even proving some financial help like down-payment assistance.
Here is a list of the top local first-time homebuyer programs, based on information made available by the US Department of Housing and Urban Development:
BELMONT HOUSING RESOURCES FOR WNY, INCORPORATED
2393 Main St, Buffalo, New York
HOMEFRONT, INC. / BROADWAY-FILLMORE NHS, INC.
780 Fillmore Ave, Buffalo, New York
NACA (NEIGHBORHOOD ASSISTANCE CORPORATION OF AMERICA) BUFFALO, NY
135 Delaware Ave Ste 102, Buffalo, New York
BUFFALO URBAN LEAGUE, INC.
15 Genesee St, Buffalo, New York
CCCS OF BUFFALO, INC.
40 Gardenville Pkwy Ste 300, Buffalo, New York
NEIGHBORWORKS COMMUNITY PARTNERS
479 16th St, NIAGARA FALLS, New York
PATHSTONE CORPORATION
301 North St, BATAVIA, New York
CHAUTAUQUA OPPORTUNITIES, INCORPORATED
10825 Bennett Rd, Dunkirk, New York
Check Out This Multi-million Dollar House For Sale In North Buffalo
1180 Amherst St, Buffalo, 14216 | $2,525,000 | MLS#: B1437084 | Zillow - 30153302 | Ellen H Warner 716-725-1410 & Jake Warner 716-860-4704, Gurney Becker & Bourne
Check Out This Beautiful House For Sale On Buffalo's Westside
63 Irving Pl, Buffalo, - Listed for Sale at $699,9005 by William Abels 716-465-3160 with Hunt Real Estate ERA MLS#: B1427678
Cheapest Home For Sale In East Amherst Is Shocking [PHOTOS]
Real Estate is all about location and some things you have to get the worst house to be in the best neighborhood.