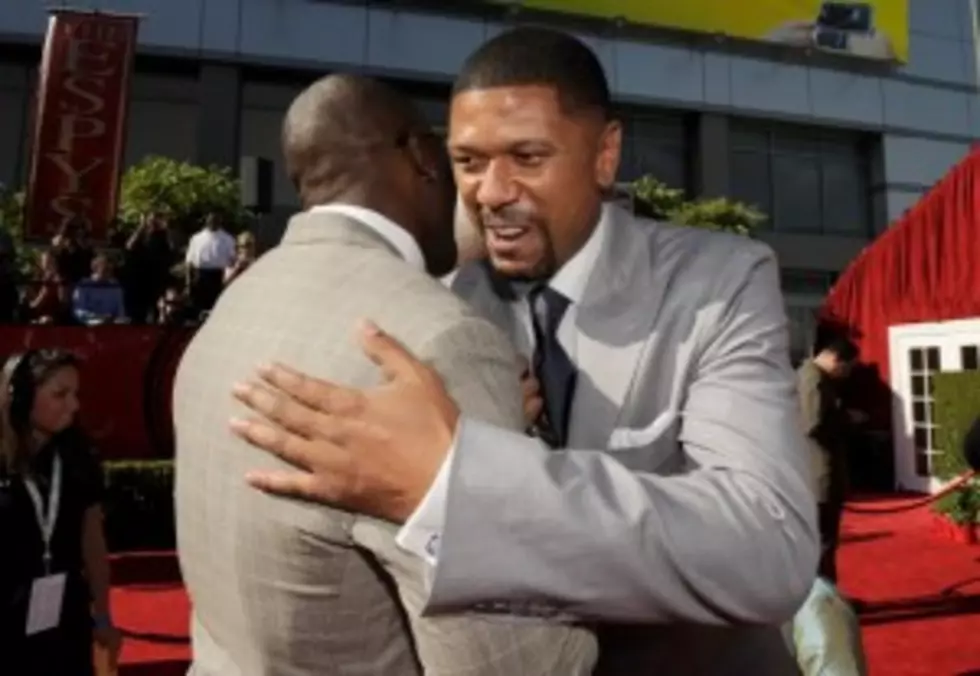 Ex-NBA Player Jalen Rose Released From Jail
Former NBA player and ESPN analyst Jalen Rose was let out  early from a suburban Detroit jail after doing time for drunken driving.
Rose was released from an Oakland County Jail after serving 16 days of a 20 day sentence. The 38-year-old was sentenced from a judge who is known for her tough punishment.
Rose says he's sorry for his action.  His lawyer,  James Burdick, doesn't believe Rose should of done jail time for the crime.
Rose plead guilty in May to a driving while intoxicating charge.  He told District Court Judge Kimberly Small that he drank 6 martinis before crashing his SUV into March along a snowy road in the West Bloomfield Township.
According theglobeandmail.com, Rose played at the University of Michigan as part of the Fab Five. He played for six teams during his 13 year NBA career.  Rose is currently an ESPN analyst.