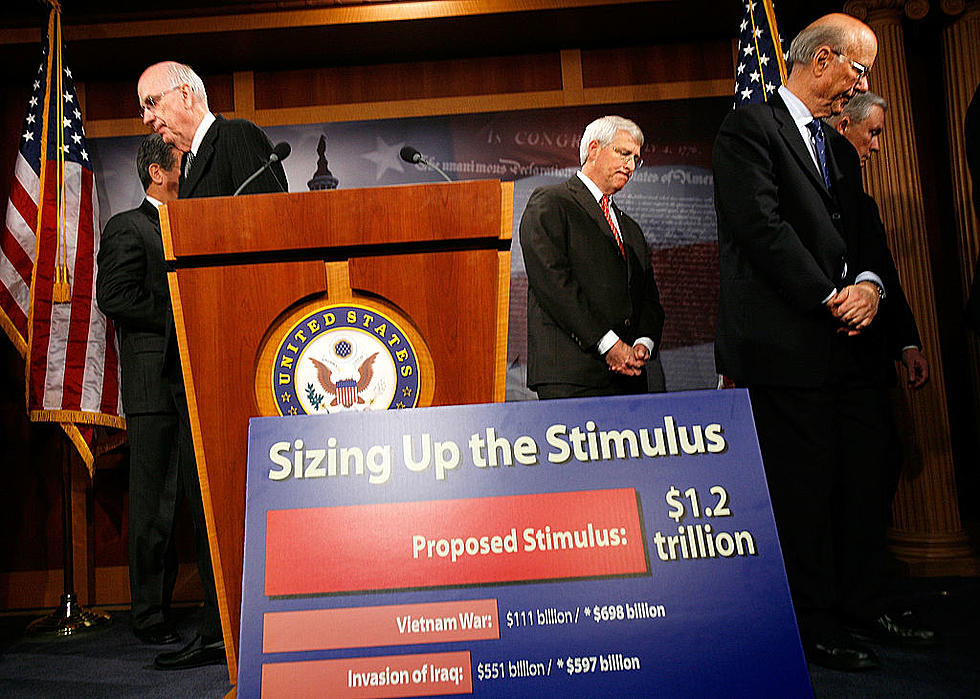 Erie County Legislators Baskin & Johnson Highlight 'RENEW Plan'
Alex Wong / Getty Images
A few months ago, Erie County Executive Mark Poloncarz and Erie County Legislature unveiled the Erie County RENEW Plan. On Friday, July 16, 2021, April Baskin, Chairwoman of the Erie County Legislature, and Legislator Howard Baskin announced some of the highlights to a crowd of community leaders and residents at Dr. Martin Luther King, Jr. park on Buffalo's east side.
The Reinvest in Erie's Neighborhoods and Employ our Workforce (RENEW) plan, which will utilize almost $100 million in federal funds from the American Rescue Plan, will make some significant investments in various neighborhoods in Buffalo and Erie County.
The time has come for Erie County to expand sustainable infrastructure investments into the poorest neighborhoods of Buffalo. My colleague Legislator Howard Johnson and I are proud to have secured millions in capital improvements and new infrastructure development for the east side and west side of Buffalo in the Erie County Renew Plan
-April Baskin, Chairwoman of the Erie County Legislature
Some of the projects that will be funded by the RENEW Plan will make some significant improvements within the City of Buffalo. Those projects include infrastructure updates on Sycamore and near the African America Heritage Coordoor, along with capital improvements to the Colored Musicians Club. Funds will also be utilized to help update the Juneteenth Festival and many other changes.
All The Answers To Useless Trivia Questions That Are Driving You Nuts
8 Parks in Buffalo Near the Water
7 Buffalo Restaurants That Serve All Day Breakfast
Western New Yorkers Poorly Describe Their Jobs
We have all had to answer that question, "What do you do for a living?" We asked people in the 716 to poorly describe what they do and boy on boy did they ever.
9 Buffalo Food Festivals Happening in 2021