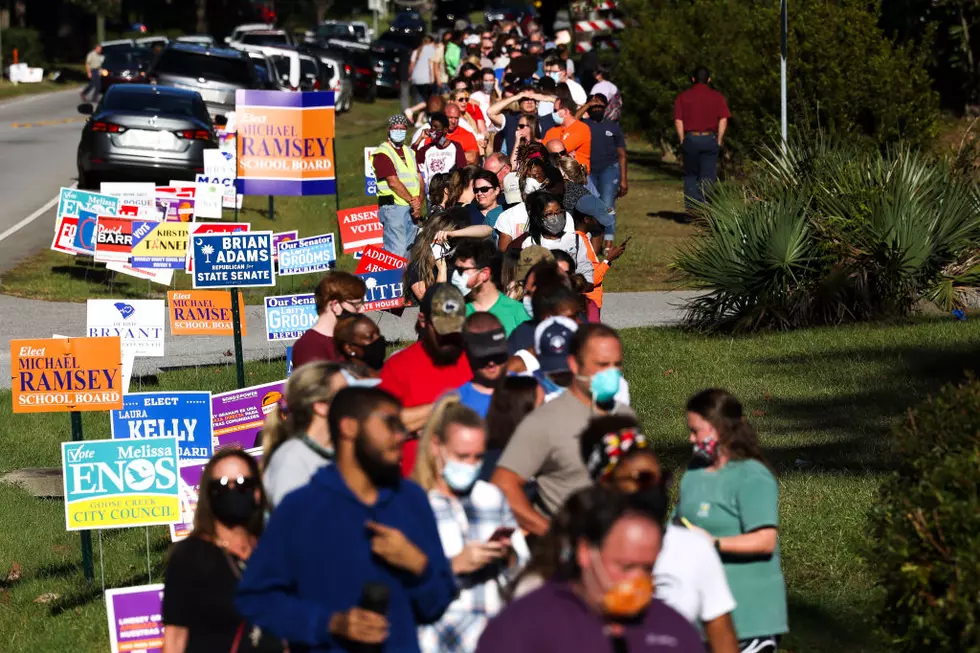 Everything You Need To Know For New York's Primary Election
Getty Images
The 2nd of New York's two Primary Elections is here and after the last 10 days of being able to vote early, it's time again to make your political voice heard.
You may be wondering, we just had an election a few weeks ago and why are we voting again?
Why Does New York Have Two Primary Elections This Year
After the completion of the 2020 US Census, officials in the state started the process of redrawing the state electoral district lines. So the boundaries that define the various state and local offices were changing and some parties sued in the New York State Supreme Court to prevent the changes.
The maps that were approved by officials were rejected by the State Supreme Court and officials had to draw new maps. That process needed additional time, so the courts ordered a second primary to allow time for the changes to be made.
Therefore, the first primary this year was held on Tuesday, June 28, 2022, was for registered voters who were enrolled in a political party to select their candidate for Governor, Lieutenant Governor, State Assembly, various Judges, and various positions within the different political parties.
This primary election will be your opportunity to select the candidates for the New York State Senate and the US House of Representatives.
What Do You Need To Know For Primary Election Day
Primary Election Day is Tuesday, August 23, 2022.
Voting polls all across New York State open at 6 am and will remain open until 9 pm.
If you don't think you will have enough time to vote on election day because of work, New York State Law requires your employer to give you up to 2 hours of paid time off if you do not have "sufficient time to vote."
It's too late to request a mail-in ballot, but if you already have one, you can drop it off at any voting location. You can also drop it off at your local Board of Elections office.
When you go vote, you have to vote at the polling place assigned to you. If you don't know where that is, you can check the NYS Elections Voter Lookup Tool right here.
If you live in Erie or Niagara County you can also check their local voter look-up tools here for Erie County and here for Niagara County. Other counties also may have a look-up tool, so you can check their websites
New York does NOT require a Voter ID to vote. You just your name and you can sign the voter check-in book. However your ID might may you check in faster, but it is NOT a requirement.
If you run into any issues while voting, you can immediately reach out to the local Board of Elections. You can reach the Erie County BOE at 716-858-8891, and the Niagara County BOE at 716-438-4041 or 716-438-4040.
Also, the Office of the New York Attorney General would also like to hear about any issues you run into, you can find their Election Hotline Tool here.
Nobody will ever deprive the American people of the right to vote except the American people themselves and the only way they could do this is by not voting.
–Franklin Delano Roosevelt
These Counties Have The Most Food Stamp Recipients Per Capita In New York
SNAP usage has increased across the state since the start of the pandemic
Here's How New York State Will Spend Taxpayer Money In 2023
Check Out The Photos From This $2.5 Million House For Sale In Buffalo
$2.5 Million is a lot of money to spend on a house, but this 5,000-square-foot place might be worth it.