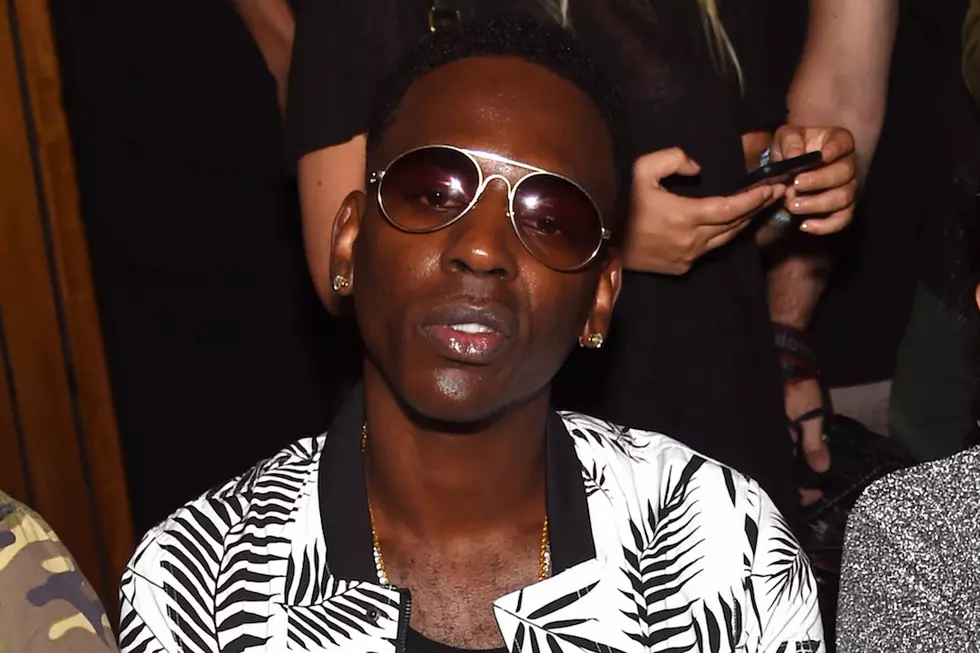 Daaammnnnn: Young Dolph Had Nearly $500K Worth Of Jewelry Stolen From His Car While He Ate At Cracker Barrel!
Jamie McCarthy, Getty Images
YoungDolph recently got robbed of $500,000 worth of jewelry at a Cracker Barrel in Fairburn, Georgia.
The 33-year-old rapper was eating at a Cracker Barrel in Fairburn (southwest of Atlanta), when a customer came into the restaurant and made the announcement that someone's SUV was getting broken into. As soon as the announcement was made, it became apperent the car was Dolph's custom camouflage-painted Mercedes-Benz SUV.
The thieves stole nearly $500,000 worth of jewelry. This includes a Richard Mille watch worth $230,000, two diamond chains, valued around $57,000 and $27,000, a Patek Philippe watch worth $85,000 and a pair of Cartier sunglasses valued at $24,000. There was also a Glock handgun, Pirelli backpack, iPad and his $3,000 MacBook. Police do have surveillance footage, but have not made any arrests.