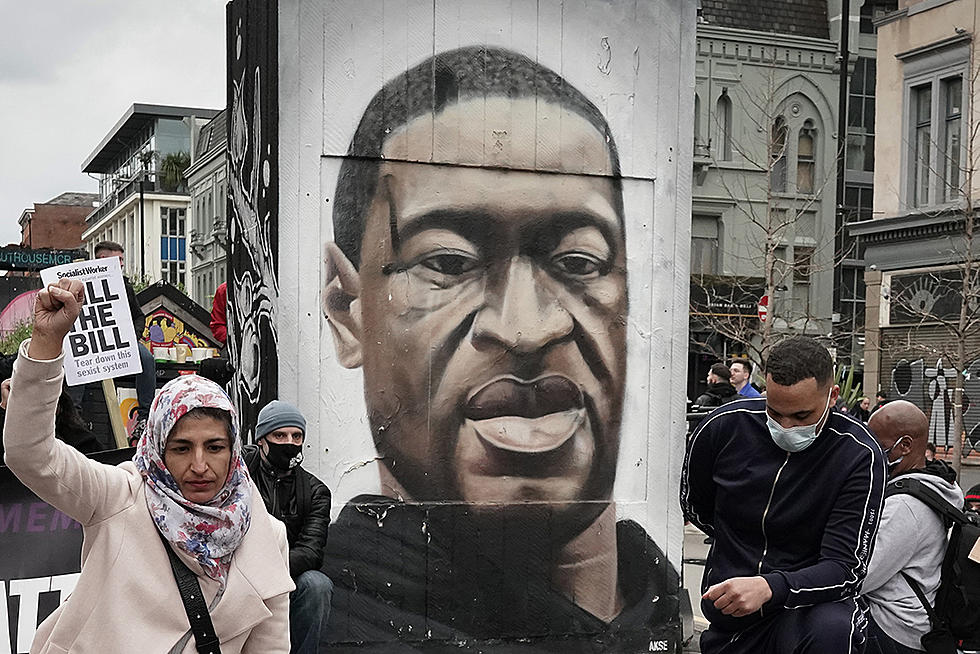 Community In An Uproar After Saugerties Teacher Makes False Claims About George Floyd's Death
Christopher Furlong, Getty Images
A high school English assignment has parents and students in Saugerties in an uproar. The assignment reportedly makes controversial remarks about the death of George Floyd at the hands of Derek Chauvin.
According to The Daily Freeman, an unnamed teacher in Saugerties assigned their English class a written assignment that is causing a lot of concern for parents and students of the Saugerties High School.
An unidentified student at Saugerties High School approached an administrator at the school to complain about a written English assignment that was given to their class. The written instructions for the assignment made the following statement, "George Floyd did not die because Chauvin's knee was on his neck. He died from a heart attack and drug overdose. However, because Chauvin used excessive force and failed to render aid, he was convicted on all three counts by a jury of his peers."
Once the news of the assignment was relayed to the community, the school was flooded with complaints. One of the parents, Daisy Bolle, called the assignment completely inappropriate, biased and disgusting.
School superintendent Kirk Reinhardt says that his administration took action as soon as they were notified of the comments. He said that the administration met with the teacher and had the assignment revised the same day.
Mr. Reinhardt said, Our goal going forward is how do we look at our curriculum, how do we look at our decision making, making sure our teachers see all of our work and assignments through the lens of our students, are we being culturally responsive, are we checking our bias, are we making sure we're being sensitive to our students?"
Black people have been saying that American history has been severely distorted over the decades. It is hard to really know what part of American history is real and what portions of it have been distorted like this particular situation.
In my opinion, the teacher in this situation is not competent to shape young minds. The jury did not say that George Floyd died of a heart attack or any other allegation, they found Derek Chauvin guilty of murdering him and that is a fact.
Powerful Photos Show Worldwide Impact of George Floyd's Death