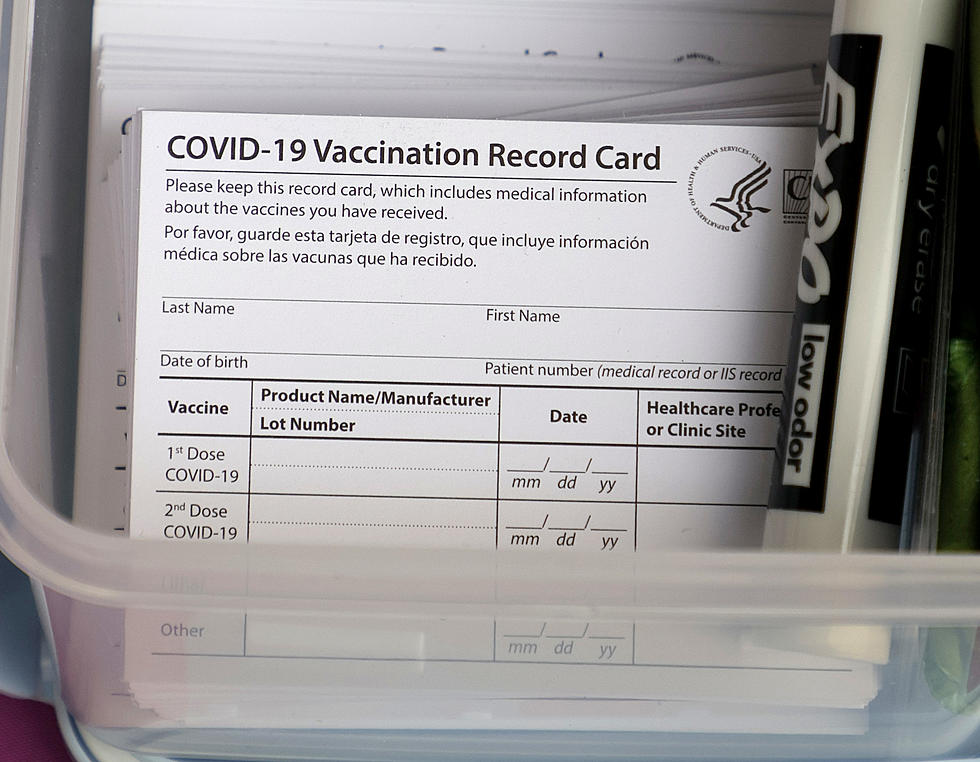 Cheektowaga Woman Arrested, Sold Fake COVID-19 Cards On Facebook
Getty Images
With COVID-19 regulations seemingly becoming less regulated, you may think the demand for vaccination cards has halted in unison. However, there is still a demand for those vaccination cards by some.
But I would advise you to not make it an at-home hustle to fraudulently produce COVID-19 vaccination cards at will, because if you were to illegally create vaccination cards, you just might end up like one young woman in Cheektowaga. 
Kaiyah Heinrich, 24, appeared in Cheektowaga Town Court this week for a felony hearing in regards to a claim that she attempted to sell fake vaccination cards to an undercover investigator. The investigator was sent into the situation after evaluating a report sent to the NYS Department of Health about the young woman selling fraudulent cards on Facebook marketplace. 
Heinrich allegedly sold two fake vaccination cards to the undercover investigator on Thruway Plaza Drive in Cheektowaga, which led to a more formal prosecution. 
Heinrich was arraigned in Clarence Town Court a few weeks prior to the felony hearing, where she was charged with one count of criminal possession of a forged instrument in the second degree – a class D felony. 
This week's felony hearing was adjourned, and Heinrich is slated to return to court on May 17. 
28 Things Western New Yorkers HATE About Their Neighbors
Someone's neighbor actually vacuums the driveway? :O Take a look at all 28 of the top complaints of neighbors in Western New York.
23 Reactions All WNYers Had When Tom Brady Announced He's Back
We all felt some type a way about Tom Brady announcing his return to the NFL, but how did Western New York really feel about it? Here are the top 23 reactions from Western New Yorkers.
6 WNY Places To Purchase An At-Home COVID Test
Here are 6 places in Western New York where you can purchase an at-home test for COVID-19.