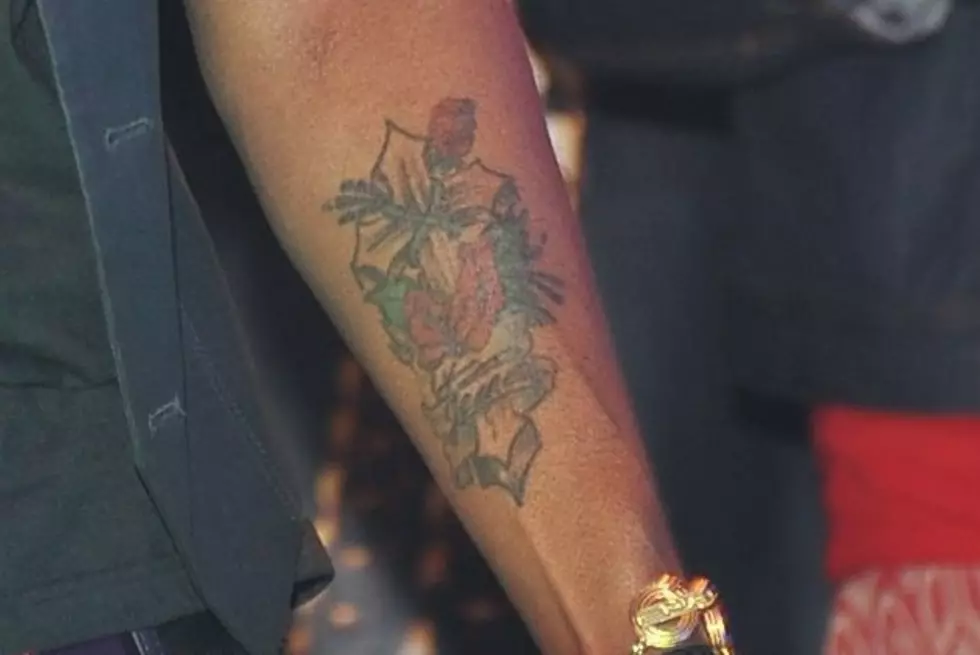 Can You Guess Whose Tattoo This Is?
Moses Robinson, Getty Images
This cross-shaped tattoo with rose buds planted around it is on the forearm of one Atlanta rapper. Can you guess the owner of this tattoo? Read the clues below to find out.
Although it's been a slow rise to fame for this artist, his struggles earlier on his career prepared him for his big moment last year. He's now a chart-topping rhymer who's in high-demand as far as being featured on other artist's tracks.
Though his catchy, easy flow has been widely mocked, his debut album still landed at No. 1 on the Billboard charts last summer. The charismatic emcee will be delivering new, ratchet tunes for our ears before the year's end.
Have you guessed who owns this ink? Find out below.