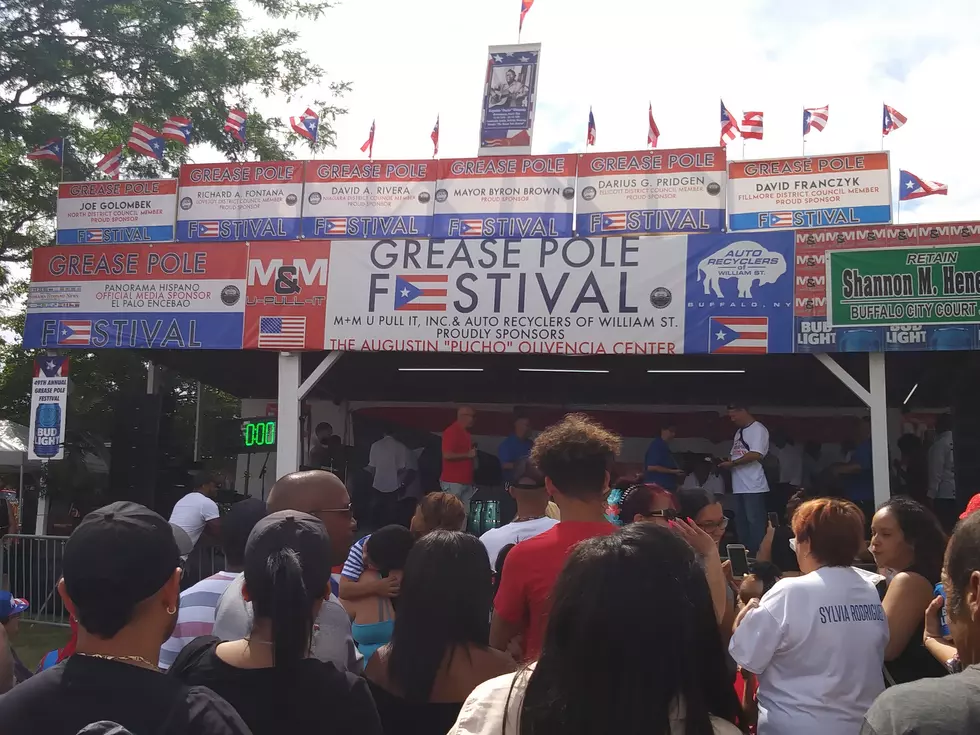 Buffalo's Grease Pole Festival Has Been Postponed
By Yasmin Young - Sponsored by M+M U Pull It
The 51st Annual Grease Pole Festival has been postponed due to the coronavirus pandemic.
Enter your number to get our free mobile app
Pucho Inc. Board of Directors and the Grease Pole Festival Committee announced the decision to postpone due to the COVID-19 pandemic via press release emailed to me. The Grease Pole Festival is the longest running ethnic festival in Buffalo.
The festival features food, music, vendors, fun for the kids, and of course the grease pole competition. The Festival says is will follow the lead of Governor Cuomo of the State of New York, the CDC and Mayor Byron Brown for direction on when the Festival can be safely held again. In the press release, the Festival said it would hold a one-day festival, rather than its traditional three-day festival, if we can gather in large groups again.
12 Mouth-Watering Items from Past Taste of Buffalo Festivals