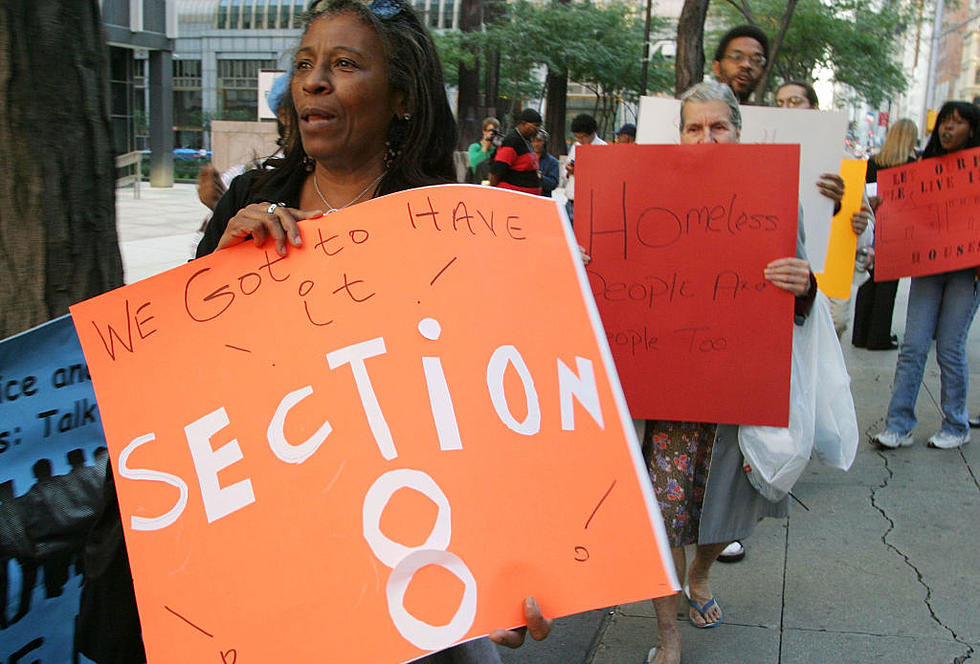 Buffalo's Section 8 Waiting List Now Open
Bonile Bam / Getty Images
The low and moderate-income Federal Rental Assistance Program which was designed to help people find better quality housing in the United States has opened its application waiting list in the City of Buffalo for the first time since before the COVID-19 Pandemic had a major impact on our communities.
The Rental Assistance Corporation of Buffalo (RACB) and The City of Buffalo announced a few weeks ago that they were going to reopen the Section 8 Program waiting list, which would allow people to begin applying for this program again.
As of this morning, the waiting list is officially open, and eligible individuals and families are now able to submit an application. The application window opened at 10 a.m. on Monday, April 11, 2022, and will remain open until 3 p.m. on Friday, May 6, 2022.
In order to apply for the program, there is a series of documents you will need to have with you or available:
The full legal name of everyone in your household,
Proof of Social Security numbers, '
The birth dates of everyone in your household, and
Proof of income for every person in your household.
In addition to this info, your household income, that is the applicant and everyone else who lives in the house must be below 50% of the Area Median Income, so for a family of 4 that equates to an annual income of $39,450 or less. 
Anyone can apply for assistance and you do not have to live in the City of Buffalo to qualify, but those who work and live in Erie County will be given preference over those who live and/or work outside of Erie County. To apply, or to find out more information, you can visit the RACB website here, or you can call them at (716) 882-0063.
Here's How New York State Will Spend Taxpayer Money In 2023
5 Most Expensive Houses For Sale in WNY
One of these homes might be the perfect home for you to pick up, just make sure you have a few extra dollars handy...
Cheapest Home for Sale in Buffalo
There are some really swanky houses for sale in Buffalo, and there are some that are the exact opposite. Check out these photos to see what you can get for $15,000